Griot's Garage 3 Polish Removal Cloths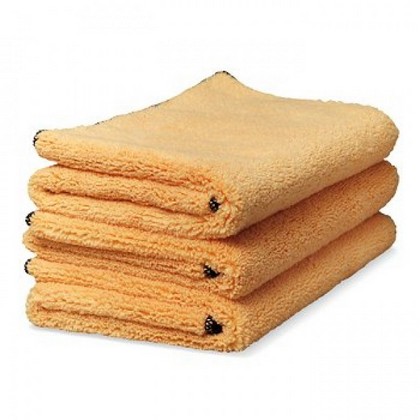 Description



Fits On:
Universal
About this Manufacturer:
Griot's Garage is a brand that is synonymous with obsession. The owner of the company is a self-professed car aficionado, who was shocked at the lack of quality detailing products for quality automobiles. Like the ambitious perfectionist he is, Mr. Griot decided to being making his own car-care products. Not every car junkie is willing to go to that sort of length. Mr. Griot is a true car-guy.

The reason Griot's Garage is so well-received amongst automotive enthusiasts is because they are constantly striving for improvement. Improvement is where they find endless amounts of inspiration and their quality is a fortunate byproduct. Griot's products will, when properly applied, make your car look "showroom ready".
About this Product:
Griots Garage 3 Polish Removal Cloths Micro Fiber Polish Removal Cloths, Set Of Three The Safe, Fast And Easy Way To Remove Polish When using a cloth to remove polish it is imperative that you don't drag the polishing granules over the surface again. This is especially important when using an orbital because your surface will be essentially scratch free. There's no sense to put a micro scratch in it when it's blemish free! With these 16" x 16" Micro Fiber Polish Removal Cloths the non-abrasive, wedge shaped micro fibers, lift and trap polish; getting the used polish away from the paint. On close inspection, you'll notice that these cloths are different than the Micro Fiber Wax Removal Cloths. The nap is thicker allowing more polish to be held in the towel. Set includes three cloths, color coded for polish, One-Step Sealant or Paint Glaze removal (yellow with black trim). Don't ever use a polish cloth to remove wax. Sometimes polish residue gets left behind in the cloth and when buffing out your wax you run the risk of introducing a polish.

» SITE CENTERS



» LINKS



» POWERED BY









CURRENT VEHICLE
Pontiac