Griot's Garage 3 Micro Fiber Speed Shine Cloths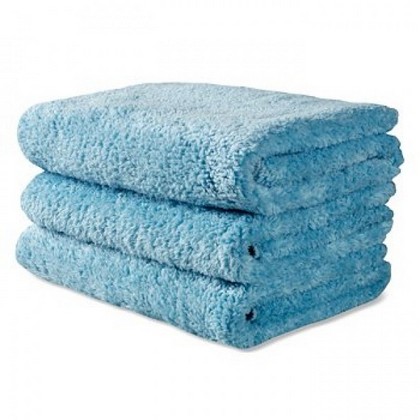 Description



Fits On:
Universal
About this Manufacturer:
Griot's Garage is a brand that is synonymous with obsession. The owner of the company is a self-professed car aficionado, who was shocked at the lack of quality detailing products for quality automobiles. Like the ambitious perfectionist he is, Mr. Griot decided to being making his own car-care products. Not every car junkie is willing to go to that sort of length. Mr. Griot is a true car-guy.

The reason Griot's Garage is so well-received amongst automotive enthusiasts is because they are constantly striving for improvement. Improvement is where they find endless amounts of inspiration and their quality is a fortunate byproduct. Griot's products will, when properly applied, make your car look "showroom ready".
About this Product:
Griots Garage Speed Shine® Micro Fiber Cloths, Set Of Three Our New Speed Shine® Micro Fiber Cloth... Finally A Cloth Just For Speed Shine® Developing the perfect towel, for a particular use, has been my never ending quest. Why is this important? Because, it makes a huge difference in how your "surface product" (Speed Shine®, polishes, waxes and water) buffs out, and whether or not they damage your delicate surface. That's why you'll see many specialized cloths throughout our website. When it comes to buffing out Speed Shine®, our most popular quick detailing product, I really nailed it this time. These cloths are insane. The nap is plush and ultra-thick to cushion your paint and hold foreign objects deep in the nap so they're not dragged across your paint. They are also highly absorbent which aids in buffing out the Speed Shine®. This is THE softest micro fiber towel known to man! Washable, to use over and over again. Set of 3, 15 3/4" x 15 3/4" cloths.

» SITE CENTERS



» LINKS



» POWERED BY









CURRENT VEHICLE
Pontiac