Griot's Garage 10 Cotton Polishing Cloths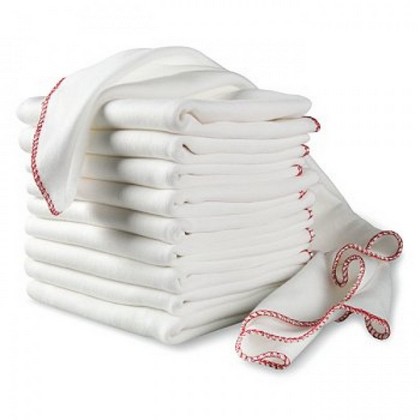 Description



Fits On:
Universal
About this Manufacturer:
Griot's Garage is a brand that is synonymous with obsession. The owner of the company is a self-professed car aficionado, who was shocked at the lack of quality detailing products for quality automobiles. Like the ambitious perfectionist he is, Mr. Griot decided to being making his own car-care products. Not every car junkie is willing to go to that sort of length. Mr. Griot is a true car-guy.

The reason Griot's Garage is so well-received amongst automotive enthusiasts is because they are constantly striving for improvement. Improvement is where they find endless amounts of inspiration and their quality is a fortunate byproduct. Griot's products will, when properly applied, make your car look "showroom ready".
About this Product:
Griots Garage 10 Cotton Polishing Cloths are 100% Cotton Buffing Cloths. Diapers Are For Poo-Poo Only! Soft, All Cotton Cloths For A Safer Way To Remove Wax & Polish Surprise! There is polyester in your "100% Cotton" diapers! Where? The two seams running through the middle and the outside binding are made of a polyester based thread! I've always stayed away from diapers because polyester can scratch your paint. Diapers are great for babies, but I have a better solution. Our Buffing Cloths are truly 100% Cotton. The cotton is woven from much longer yarns, making them softer and practically lint-free. With no stitching running through the middle, they are bound with 100% cotton thread. Be assured this is the finest cotton cloth available to remove polish and wax from your paint. Perfect for use with Speed Shine®, too. The 19" x 19" size is perfect for folding into quarters and buffing out wax for better clarity. Machine washable so they are kind to the environment and your wallet, too! Comes to you in a nice set of ten.

» SITE CENTERS



» LINKS



» POWERED BY









CURRENT VEHICLE
Pontiac