UVIEW MIST Cleaning Solution (12 Pack)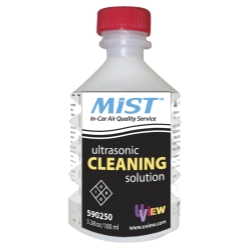 Description



Fits On:
Universal (All Vehicles)
About this Product:
Features and Benefits:

Each bottle is 3.4 oz.

•Treats mold, mildew, bacteria within the ventilation system and odors caused by them
•Deodorizes vehicle interior including cigarette, pet and stale food odors
•Provides cleaner, healthier in-car air qualityMiST; Cleaning Solution Treats mold, mildew, and other microbes. In addition, deodorizes and cleans vehicle interiors and ventilation system. (Single application) Box of 12 standard pack.

» SITE CENTERS



» LINKS



» POWERED BY









CURRENT VEHICLE
Pontiac