Schumacher Electric 6/12/24Volt 300/70/15/30 Charging Amps Wheel Charger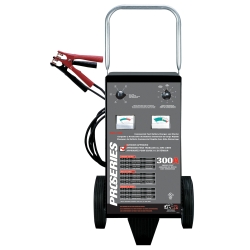 Description



Fits On:
Universal (All Vehicles)
About this Product:
Features and Benefits:

•2 Hour Timer with Voltmeter and Ammeter
•UL outdoor approved
•9' Cable set
•Sturdy steel construction

Heavy duty professional wheel charger for 6/12/24 volt charging. Includes voltmeter, ammeter and 2 hour timer. Sturdy 9' cable set with color coded clamps. Extra tall wheels for ease of mobility indoors or outdoors. 3 Year Limited Warranty.

» SITE CENTERS



» LINKS



» POWERED BY









CURRENT VEHICLE
Pontiac