Quayside Publishing Handbook Supercharging Performance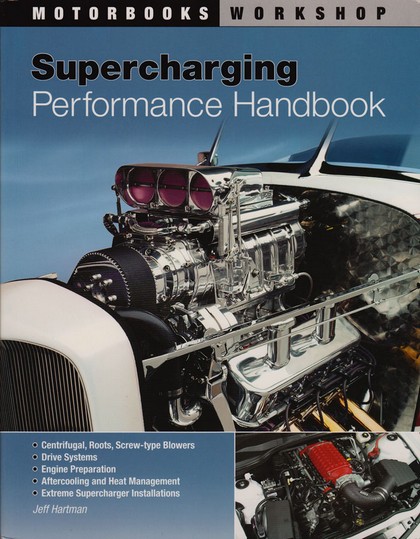 Description



Fits On:
All Muscle Cars (Universal)
About this Product:
Author: Jeff Hartman
Format: Paperback, 224 Pages

The Supercharging Performance Handbook covers all aspects of supercharging a vehicle, whether carbureted or fuel-injected. Packed with thorough explanations of the different types of superchargers and aftercoolers available, expert guidance to help the reader decide which supercharger is right for which application, and in-depth discussion of such topics as efficiency, proper sizing, proper installation, and supporting systems modification, Supercharging Performance Handbook provides the knowledge you need to significantly increase your vehicle's horsepower.

Quayside Publishing books show customers how to use the parts and accessories, instilling the confidence to tackle projects for maintenance, repair, customization, or performance. Beyond repair manuals, these books are tailored to the enthusiast who cares for their vehicles. The books are detailed, full of color photographs and filled with DIY project ideas.

About the Author:
Jeff Hartman is the author of the Motorbooks titles How to Tune and Modify Engine Management Systems, Fuel Injection: Installation, Performance, Tuning, Modifications, Turbocharging Performance Handbook, and Nitrous Oxide Performance Handbook.

» SITE CENTERS



» LINKS



» POWERED BY









CURRENT VEHICLE
Pontiac