Quayside Publishing Book Airbrush Painting: Advanced Techniques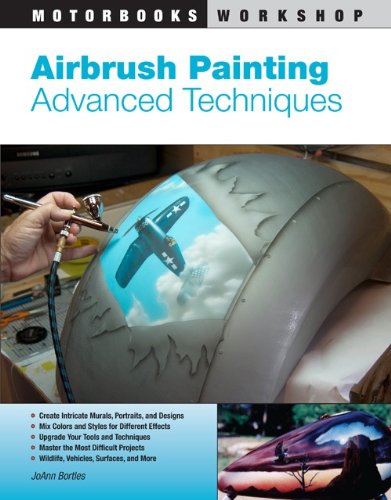 Description



Fits On:
All Muscle Cars (Universal)
About this Product:
Author: JoAnn Bortles
Format: Paperback, 176 Pages

Having only one airbrushing technique is like driving on only one road; it limits the places you can go. This book by famed custom painter JoAnn Bortles gives you the airbrushing tools to take your art just about anywhere. Taking up where she left off in her best-selling How to Master Airbrush Painting Techniques, Bortles outlines a full range of techniques and their applications. Her straightforward, clearly illustrated directions show you how to airbrush everything from backgrounds and murals to animal subjects and delicate human features on virtually any surface.

Designing, drawing, painting from photographs; portraying natural and manmade landscapes; manipulating light and dark; painting airplanes, cars, and trucks; depicting birds and reptiles, animals and people in stylized and realistic ways: These are among the many techniques Bortles explains in direct, easy-to-follow terms. Her book is an ideal guide for airbrush painters seeking to expand their skills, and for readers of Bortles' earlier book who are hungry for more.

Quayside Publishing books show customers how to use the parts and accessories, instilling the confidence to tackle projects for maintenance, repair, customization, or performance. Beyond repair manuals, these books are tailored to the enthusiast who cares for their vehicles. The books are detailed, full of color photographs and filled with DIY project ideas.

About the Author:
JoAnn Bortles is a nationally recognized and award-winning custom painter. Her work has been featured in dozens of magazines, and she has written five books on custom painting techniques for Motorbooks, including the bestselling How to Master Airbrush Painting Techniques. She lives and works in Waxhaw, North Carolina, running her own custom painting shop, Crazy Horse Painting.

» SITE CENTERS



» LINKS



» POWERED BY









CURRENT VEHICLE
Pontiac