Clarion Sirius Satellite Radio Receiver Adapter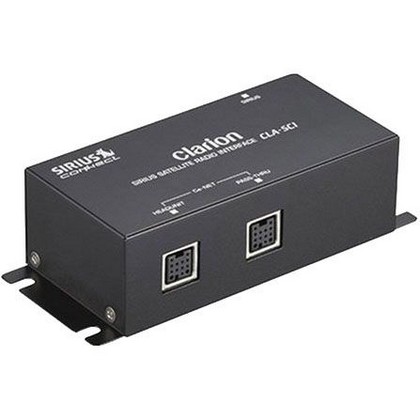 Description



Fits On:
All Vehicles (Universal)
About this Manufacturer:
Clarion has been in the electronics industry longer than most. They first began manufacturing battery operated radios in Japan all the way back in 1940. Since then they have left their mark on the history books by creating numerous innovative products including Japan's first car radio and the world's first in-vehicle computer. Today they continue on with this tradition using technology and innovation to push the envelope of what is possible in the automotive electronics world. With their North American headquarters in Cypress, CA they provide excellent service and technical support, and maintain the capability of quickly and efficiently distributing their goods worldwide.
About this Product:
• Easily connect and control via your CeNET cable with the Sirius Connect vehicle tuner (SC-C1)
• Clarion now makes connecting to Sirius Satellite radio simple and easy
• dock with any portable Sirius tuner

» SITE CENTERS



» LINKS



» POWERED BY









CURRENT VEHICLE
Plymouth