Standard Abrasives Handy Roll Abrasive Cloth 1" X 50' 180 Grit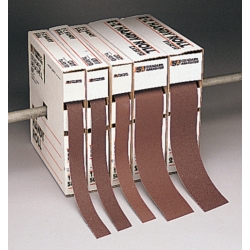 Description



Fits On:
Universal (All Vehicles)
About this Product:
Features and Benefits:

May be used with lubricants
•Maximum flexibility
•Full resin bond material
•180 grit
•Can be cut in to any length neededCommonly called " Emery" Cloth, these abrasive rolls are made from the best Aluminum Oxide material available. They are packaged in a dispenser that holds 50 yards of sandpaper to be cut as needed. These last longer than " Emery" and can be used with a lubricant for polishing crank shafts and brake spindles along with many other uses. Eliminates costly degreasing of parts before polishing and deburring. Ideal for extreme contour work. A necessity in all machine and maintenance shops.

» SITE CENTERS



» LINKS



» POWERED BY









CURRENT VEHICLE
Plymouth