Standard Abrasives 2" 120 Grit Pinnacle Brake Cleaning Disc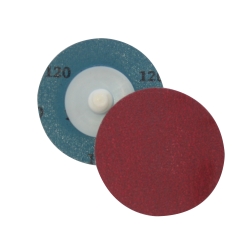 Description



Fits On:
Universal (All Vehicles)
About this Product:
Features and Benefits:

25 discs per pack (120 Grit)
•Fits into any 1/4" collet tool, quick change fastening system
•Cuts cooler than Aluminum Oxide discs
•Ceramic grain rapidly removes material
•Holder pad part No. STB546057This red, ceramic, 2-ply disc is ideal for brake work. The ;non-directional scratch pattern, which the ;disc leaves ;on the brake rotor, ;will help eliminate brake squeal. ;Cool, rapid stock removal on stainless steel and high nickel alloys. It utilizes a ceramic oxide blend, with a lubricated super-size coating. The cool cutting action reduces part discoloration on heat sensitive metals and allows ;it to last much longer.

» SITE CENTERS



» LINKS



» POWERED BY









CURRENT VEHICLE
Plymouth