Autostart Remote Starter System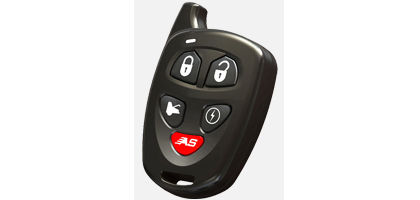 Description



Fits On:
Universal - Fits all Vehicles
About this Manufacturer:
Autostart manufactures remote starter systems that will work in practically any vehicle, and even has a system that allows you to control various functions of your vehicle with your Blackberry, Iphone, or Android phone. Now you can turn on your car, truck, or SUV from a distance and have the A/C or heater running and lock or unlock your doors, all with one remote. It really can't get much easier than that.
About this Product:
Autostart Remote Starter System is one of the most popular 1-way systems. Provides great range and flexibility with a 5-button transmitter.

-AM Transmission Technology.
-Works for both automatic and manual transmission
-One-Way System
-Virtual Tach System combines the latest microcontroller technology and a complex algorithm that took years to develop. VTS is able to effectively monitor the engine starting sequence and release the starter at the right time without physically connecting the Tach wire to the remote starter. The VTS constantly monitors the data and readjusts itself automatically in order to maximize its capability to start the engine properly in any weather or deteriorating battery condition (automatic transmission only).

» SITE CENTERS



» LINKS



» POWERED BY









CURRENT VEHICLE
Plymouth