FJC, Inc. A/C Oil And Dye Injector R12 And R134a 2 Oz.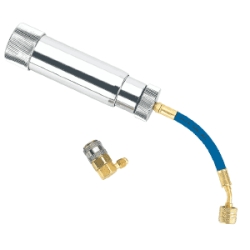 Description



Fits On:
Universal (All Vehicles)
About this Product:
Features and Benefits:

•Hand turn
•2 oz refillable injector
•For oil or dye
•Add oil or UV dye without adding refrigerant

#2739 injector body replacement o-ring. #6074 Coupler o-ring repair kit.

» SITE CENTERS



» LINKS



» POWERED BY









CURRENT VEHICLE
Oldsmobile