Accutorq 1/2" Drive Gray Torque Socket 19mm, 100 Ft./lb.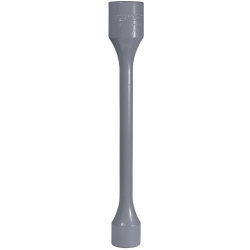 Description



Fits On:
Universal (All Vehicles)
About this Product:
Features and Benefits:

•Patented strobe marks stop turning at precisely the correct torque every time
•Manufactured with Swedish spring steel
•Solid one piece construction
•Deep well sockets for those special applications where regular socket depth is just not enough
•ISO 9001 certified and covered by a lifetime guarantee

AccuTorq; lets you see exactly when your lug is at the correct torque. No more guesswork!

» SITE CENTERS



» LINKS



» POWERED BY









CURRENT VEHICLE
Nissan