Xenon Quarter Window Scoop Kit (Urethane)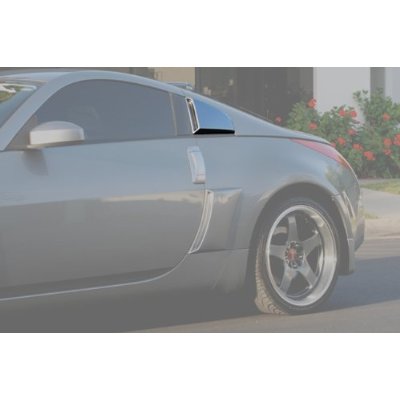 Xenon Quarter Window Scoop - Left Rear (Urethane)
This Body Kit includes the following 2 components: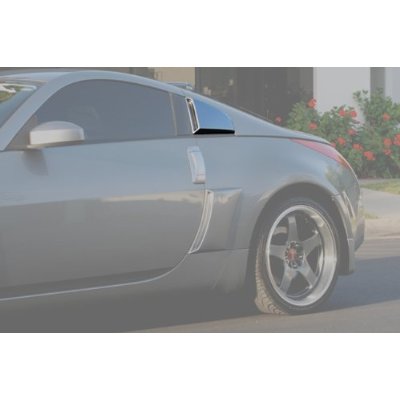 Xenon Quarter Window Scoop - Left Rear (Urethane)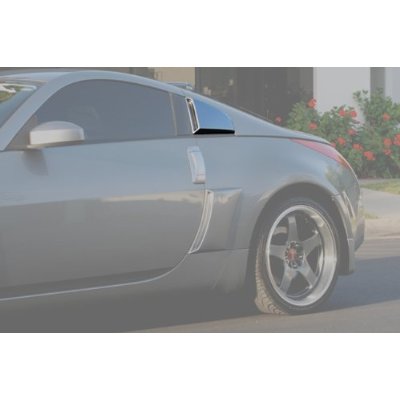 Xenon Quarter Window Scoop - Right Rear (Urethane)
Description



Fits On:
03-08 350Z
This body kit includes:
About this Manufacturer:
Xenon manufactures a wide range of urethane body kits. They have been in the industry for years as a result of the quality of their parts and their unique styling. They are one of only a handful of urethane body kit manufacturers in the world.
About this Product:
Product Features:
These are non-functional quarter window scoops.
Made from urethane that is Matte Black in color that is ready to be prepped, primed and painted.
Easy installation with illustrated instructions and all necessary mounting hardware is provided. Black vinyl decal inserts for the front of each the scoops is included.
These scoops attach to the quarter window trim of the vehicle over the windows with 3M double-sided tape and require no cutting, trimming or drilling.
Sold as a pair (1-left part# 12963 and 1-right part# 12962).
Check out this episode of Andy's Auto Sport TV where we explain what the difference is between fiberglass and poly-urethane. Most body kits are made out of one or the other, and we give you every insight you'll need in order to make an informed buying decision. Check it out!

» SITE CENTERS



» LINKS



» POWERED BY









CURRENT VEHICLE
Nissan