3D Carbon Z Series Kit - Side Skirt (Left) (Urethane)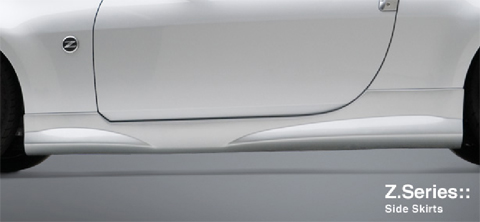 3D Carbon Z Series Kit - Side Skirt (Left) (Urethane)
Description



Fits On:
03-08 350Z
About this Manufacturer:
3d Carbon was founded in 2004 by Ernie Bunnell and Billy Longfellow, both of whom were the original founders of the legendary company Wings West back in the early 1990s. Just as they did with Wings West, they have made 3d Carbon all about high-quality, well-designed automotive styling products. 3d Carbon has won several coveted Best of Show Ford Design awards, and continues to expand their product line.
About this Product:
Side Skirts attach to the car with double-faced tape and screws in the wheel wells.
Check out this episode of Andy's Auto Sport TV where we explain what the difference is between fiberglass and poly-urethane. Most body kits are made out of one or the other, and we give you every insight you'll need in order to make an informed buying decision. Check it out!

» SITE CENTERS



» LINKS



» POWERED BY









CURRENT VEHICLE
Nissan