JT Autostyle Evo 5 Body Kit - FULL KIT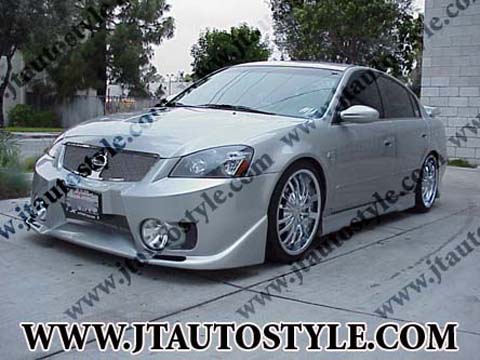 JT Autostyle Evo 5 Body Kit - Front Bumper
This Body Kit includes the following 4 components: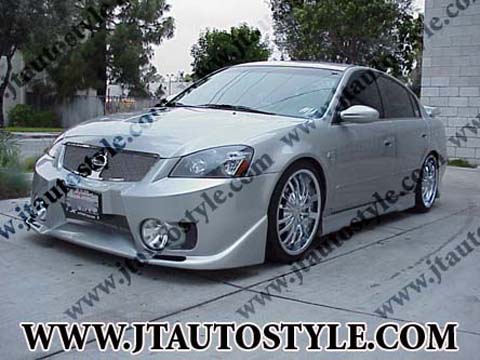 JT Autostyle Evo 5 Body Kit - Front Bumper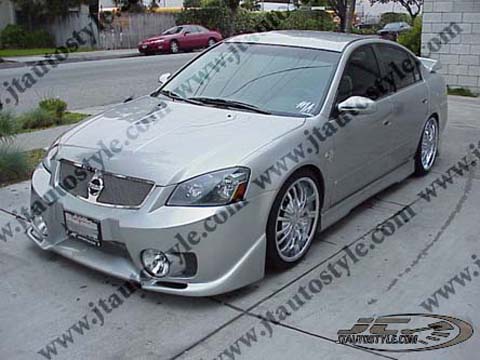 JT Autostyle Evo 5 Body Kit - Side Skirts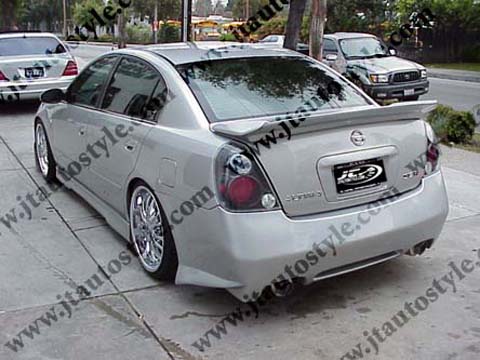 JT Autostyle Evo 2 Body Kit - Rear Bumper

JT Auto Style Body Kit - Fog Lights
Description



Fits On:
05-Up Nissan Altima
This body kit includes:
About this Manufacturer:
JT Autostyle is one of the grandfathers of the body kit industry. They make a large, exclusive line of body kits, and are most famous for their Evo line of body kits that feature big monster 8-inch foglights.

All JT Autostyle body kits are made in the USA.

JT Autostyle is different from many other manufacturers because they also own and operate a large custom body shop. Due to this, they constantly have access to a huge variety of vehicles and are very aggressive about prototyping new body kits and bolt-on lambo doors as often as possible.
About this Product:
Includes fog lights.
Check out this episode of Andy's Auto Sport TV where we explain what the difference is between fiberglass and poly-urethane. Most body kits are made out of one or the other, and we give you every insight you'll need in order to make an informed buying decision. Check it out!

» SITE CENTERS



» LINKS



» POWERED BY









CURRENT VEHICLE
Nissan