Stockhausen Cupran® Special Heavy Duty Paint Remover, 250ml Tube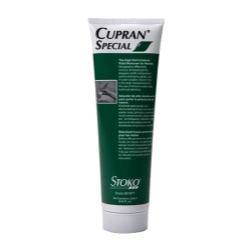 Description



Fits On:
Universal (All Vehicles)
About this Product:
Features and Benefits:

•Exceptional cleaning power
•Skin compatibility quite good compared to solvents and other cleaners typically used to remove paint and adhesives
•Product does not contain water which means effective cleaning with small amount of product
•Contains all natural biodegradable scrubbers
•Scrubber tested and proven not to clog pipes and drains

Specialty hand cleaner formulated to remove oil-based paints, lacquers and resins and adhesives. Product is much more gentle to skin than solvents such as paint thinner typically used to remove such soils. Contains all-natural walnut shell scrubbers.

» SITE CENTERS



» LINKS



» POWERED BY









CURRENT VEHICLE
Mercury