SOLAR 900 Peak Amp 12 Volt Jump Starter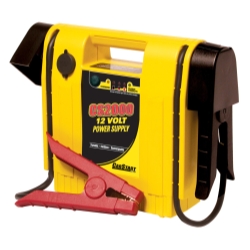 Description



Fits On:
Universal (All Vehicles)
About this Product:
Features and Benefits:

•900 Peak Amps of starting power
•250 Cranking amps of starting power
•21" cables and full size clamps
•12V Outlet to power accessories
•Rotating holsters enable easy removal and replacement of clamps

Portable and rechargeable, the CS2000 provides convenient jump starting to cars, SUVs, pickups, boats, personal watercraft, motorcycles and more. Full size clamps penetrate corrosion on battery terminals. Includes wall charger and features automatic recharging. Power outlet can be used to power 12V accessories.

» SITE CENTERS



» LINKS



» POWERED BY









CURRENT VEHICLE
Mercury