S.E. Tools Keychain Magnet With 14 Lb. Pull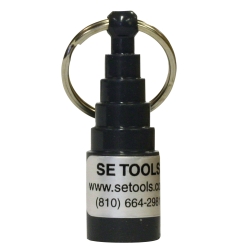 Description



Fits On:
Universal (All Vehicles)
About this Product:
Features and Benefits:

•Never lose your keys
•Attach to refrigerator
•Attach to tool box
•Made in U.S.A.

This handy small magnet with an amazing 14 lb. lift easily fits on a key chain or in a pocket so you always have a pick-up tool around when you need one!

» SITE CENTERS



» LINKS



» POWERED BY









CURRENT VEHICLE
Mercury