425 Motorsports Tumbler Smoke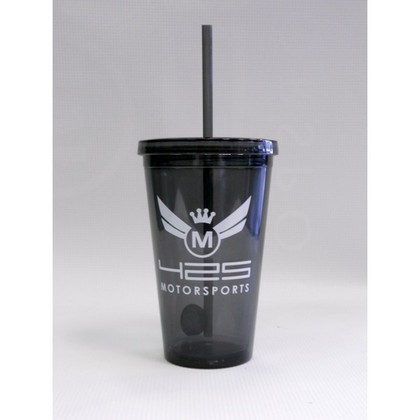 Description



Fits On:
Universal
About this Manufacturer:
Based out of Bellevue, Washington, 425 Motorsports aims to supply a wide variety of motorsports products "for the driver in all of us". 425 Motorsports carries most well-known brands like Oakley, OMP and StopTech. While remaining diverse in the products they carry, the people at 425 know what works and what doesn't because they are all car-junkies at heart. Furthermore, they remain active in the local Northwest motorsport scene and sponsor several up-and-coming drivers. Not a distant conglomerate, 425 looks to build relationships with their customers and help people learn more about the products they're interested in, and most importantly, get the most enjoyment for their dollar.
About this Product:
The 425 Motorsports reusable tumbler looks just like a to-go cup, complete with a matching lid and straw. Dual-wall acrylic layers offer extra insulation for cool refreshments. The words "BPA-free' are stamped on the bottom of the cup. This tumbler is made with acrylic plastic and bears recycle symbol #7. Size: holds 16 oz.

» SITE CENTERS



» LINKS



» POWERED BY









CURRENT VEHICLE
Mercury