Hedman Header Flanges W/o Stubs (Tube Diameter: 1 7/8")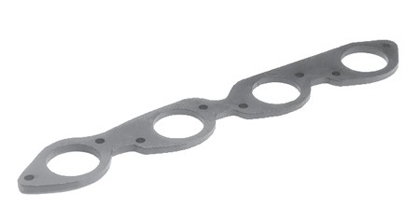 Description



Product Videos
Check out this episode of Andy's Auto Sport TV where we explain all the basics about headers. In the video, we explain why headers open up horsepower gains and explain the difference between different types of headers. We also show how to install headers and then show the resulting horsepower gains with our dyno run results!
Fits On:
Ford 351-400M (2V)
About this Manufacturer:
One of the most important aspects of engine performance is efficient exhaust evacuation, but it can also be one of the most irritating when trying to stuff a set of headers between your engine and framerails. Luckily, Hedman Hedders are known for fitting in tight spaces, and they provide the power your vehicle needs and deserves. Technology such as that found in Hedman's Tork-Step Hedders gets spent gasses out of your engine quickly, allowing more fresh air and fuel to enter the combustion chambers. The result is more horsepower and torque, which is a good thing no matter whether it's for your street car, race car, or tow rig. Check out Hedman's quality for yourself.
About this Product:
Flange Thickness: 3/8", Port Shape: Oval

» SITE CENTERS



» LINKS



» POWERED BY









CURRENT VEHICLE
Mercury