Direct Lift PROPark 8 Four Post Lift (Plus)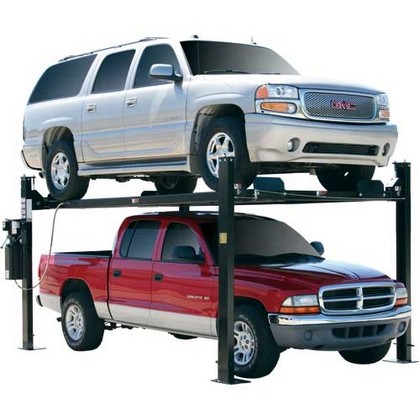 Description



Fits On:
All Muscle
About this Manufacturer:
Direct Lift has been in the business of improving the automotive hobby through convenience and safety for 50 years. A subsidiary of the Dover Corporation, a Fortune 500 company, they have a well established reputation for excellent products and equally great technical and customer service. As the number one supplier of hobby level lifts in the United States, the folks at Direct Lift have high tech facilities that can crank out thousands of lifts a month which keeps the prices at a competitive level. In addition each of their products is backed by an outstanding warranty and is certified so that you can have confidence in the safety of your equipment. Based in Madison, Indiana the folks at Direct Lift still believe in personal service so you will always speak to a real person if you are in need of assistance. A great company with a proven track record of satisfaction: that is Direct Lift.
About this Product:
Features:
• Adjustable Lock Ladder Leveling System
• ALE/ETL Certified
• 8,000 lbs. capacity
• Powder coat finish
• Single point lock release
• Steel approach ramps included
• INCLUDED Jack tray
• INCLUDED Caster kit (polyurethane wheels)
• INCLUDED 4 Drip trays
• Available in Black color only.

Specifications:
• Capacity 8,000 lbs.
• Lifting Height 86"
• Overall Length w/Approach Ramps 222-1/4"
• Overall Width (with motor) 115"
• Overall Width (without motor) 103-1/2"
• Overall Length without approach ramps - 190"
• Approach Ramps 36-3/4"
• Runway Width 18-1/2"
• Runway Length 180"
• Runway Thickness 5"
• Clearance Between Columns 94"
• Drive Through Width 80-1/2"
• Height of Columns 95-3/4"
• Clearance Between Runways 37-3/4"
• Outside Runway to Outside Runway 74-3/4"


» SITE CENTERS



» LINKS



» POWERED BY









CURRENT VEHICLE
Mercury