Direct Lift Pro 9D Two Post Lift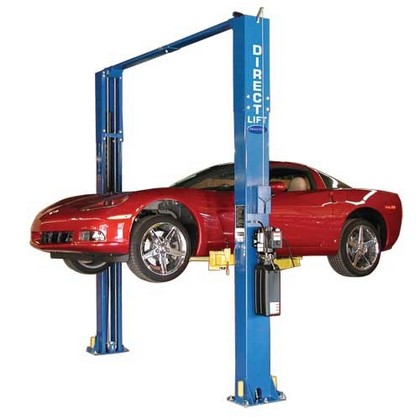 Description



Fits On:
All Muscle
About this Manufacturer:
Direct Lift has been in the business of improving the automotive hobby through convenience and safety for 50 years. A subsidiary of the Dover Corporation, a Fortune 500 company, they have a well established reputation for excellent products and equally great technical and customer service. As the number one supplier of hobby level lifts in the United States, the folks at Direct Lift have high tech facilities that can crank out thousands of lifts a month which keeps the prices at a competitive level. In addition each of their products is backed by an outstanding warranty and is certified so that you can have confidence in the safety of your equipment. Based in Madison, Indiana the folks at Direct Lift still believe in personal service so you will always speak to a real person if you are in need of assistance. A great company with a proven track record of satisfaction: that is Direct Lift.
About this Product:
Features:
• Commercial grade
• Single point lock release
• Overhead Model
• Podwer coat finish
• 9,000 lbs capacity
• 11' 10" tall
• Truck adapters included
• Asymmetric arm design
• Symmetric post design
• Anchor bolts included
• Available in Blue color only.

Specifications:
• Capacity 9,000 lbs.
• Overall Height 142" (11'10")
• Lifting Time 45 seconds
• Inside Column 110"
• Maximun Lift Height 79"
• Overall Floor Width 134"
• Low Arm Height 4 3/4"
• Shipping Weight 1,450 lbs.


» SITE CENTERS



» LINKS



» POWERED BY









CURRENT VEHICLE
Mercury