S.E. Tools 30+ Lb. Pull Magnet With Eye Loop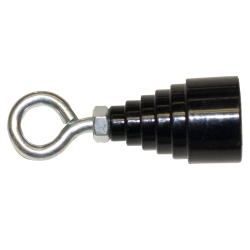 Description



Fits On:
Universal (All Vehicles)
About this Product:
Features and Benefits:

•Powerful retrieving tool
•Great for retrieving items from water
•Eye bolt for easy attachment
•Made in U.S.A.

The same powerful magnet as the #990SM with an eye bolt for easy attachment. Add a nylon rope and this makes a powerful retrieving tool, from in the water, down a wall, etc.

» SITE CENTERS



» LINKS



» POWERED BY









CURRENT VEHICLE
Mercedes