KD Tools Quickie Hydraulic Valve Tappet Remover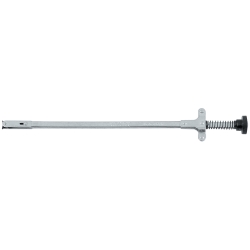 Description



Fits On:
Universal (All Vehicles)
About this Product:
Features and Benefits:

•
T-handle allows for a stronger grip
•Removes valve tappets which are not stuck or baked-in
•This tool is patented

Tool can be used with most manifolds in place. Place jaws into groove on inside of tappet. Squeeze knob and T- handle and pull to remove.

» SITE CENTERS



» LINKS



» POWERED BY









CURRENT VEHICLE
Mercedes