Mechanics Time Saver 3/8" Drive Composite Impact Wrench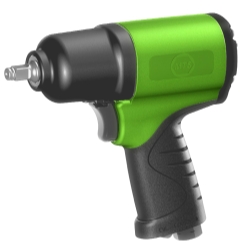 Description



Fits On:
Universal (All Vehicles)
About this Product:
Features and Benefits:

•Composite lightweight housing
•Energy efficient motor for long lasting life
•Ergonomic and evenly balanced
•Twin Hammer
•One year replacement warranty

Max. Torque: 350 ft./lbs.
Free Speed (RPM) 11,000
Min. Housing Size: 3/8" (10mm)
Length: 6.56"
Average Air Consumption (CFM): 4.0
Weight: 2.38 lbs.

» SITE CENTERS



» LINKS



» POWERED BY









CURRENT VEHICLE
Mercedes