G2 Caliper Paint - High Temperature Brake Caliper Paint System Set (Silver)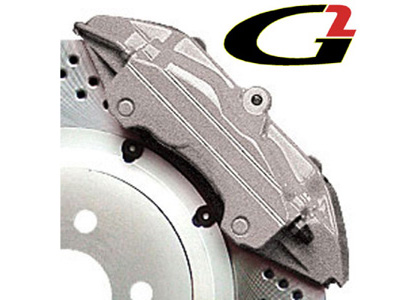 Description



Fits On:
Universal - Fits all Vehicles
About this Manufacturer:
We used to paint our brake calipers the same way everyone else we knew used to do it: with an off-the-shelf rattle-can in our favorite color. The problem was, it looked like a rattle-can paint job, especially once it started flaking off. Even with some good prep work, normal paint just isn't made to take the extreme heat of a braking system, and that's where G2's line of high-temperature paint kits come in. Starting with a line of specially designed paints and prepping agents, G2 eventually expanded its line to include engine paint kits, and specially made cleaners. If you're going to go through the effort of painting your brake calipers or drums, or even your engine, you should do it right the first time and use products that are designed to withstand the abuse. With that in mind, we think G2's line of high-temp paint kits are a good way to go.
About this Product:
Each kit is hand-assembled and all of materials are 100% made in the USA! Included is a high-performance aerosol caliper cleaner, mixing can, stirrer, application brush, installation instructions and a color decal.

» SITE CENTERS



» LINKS



» POWERED BY









CURRENT VEHICLE
Mercedes