Pennzoil Gear Oil - 80W140 Gl5 Qt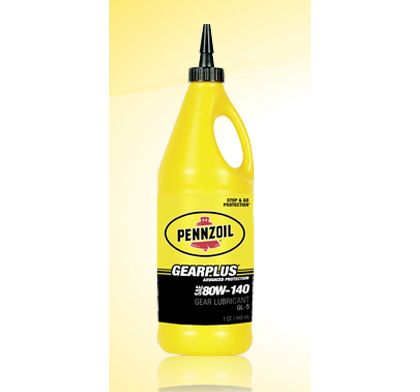 Description



Fits On:
Universal
About this Manufacturer:
Pennzoil not only produces oils and fluids for your daily driver, it also makes high-performance race versions for your performance vehicle, including those with naturally aspirated, turbocharged, or supercharged engines. Pennzoil even produces specially formulated fluids for your high-mileage vehicle, as well as European-spec synthetic fluids to keep your finicky German car happy.
About this Product:
Keeping engine components clean is essential, as it helps keep them in good condition. If your engine components and oil passages are dirty, your oil may not be libricating and protecting your engine as well as it should. Depositis also trap heat inside your engine like an insulating blanket. Which is why Pennzoil doesn't just help prevent sludge, it cleans up sludge in the first oil change. And when your engine's running clean, you feel it.

» SITE CENTERS



» LINKS



» POWERED BY









CURRENT VEHICLE
Mazda