Motul 300V 10W40 'Chrono'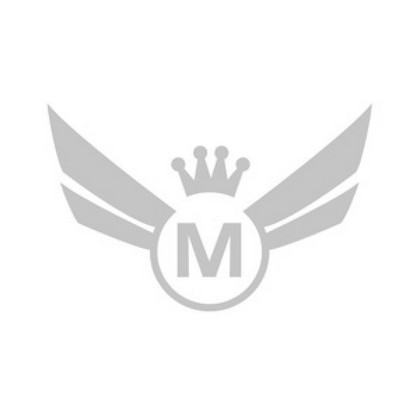 Description



Fits On:
Universal
About this Manufacturer:
Motul is a worldwide lubricants manufacturer that is a mainstay amongst most motoring enthusiasts and racing teams. Motul Oils are developed in extreme conditions, like motor racing, to ensure that their knowledge and experience filter down into every quart of oil. Motul is constantly inventing new processes and technologies to improve the quality of their products, thereby invoking their pioneering spirit.

With a worldwide following and a reputation for sheer excellence, the men and women at Motul have a responsibility to their customers. The company's sheer enthusiasm for developing high quality motor-oils allows them not only to field this enthusiasm, but to revel at the challenge.
About this Product:
TYPE OF USE RECOMMENDATIONS Oil change : according to your own use. Can be mixed with synthetic or mineral lubricants. PROPERTIES Viscosity grade Density at 15°C (59°F) Viscosity at 100°C (212°F) Viscosity at 40°C (104°F) Viscosity index HTHS viscosity à150°C (302°F) Pour point Flash point TBN SAE J 300 ASTM D1298 ASTM D445 ASTM D445 ASTM D2270 ASTM D4741 ASTM D97 ASTM D92 ASTM D 2896 10W-40 0.880 14 mm2/s 89.5 mm2/s 161 4.19 mPa.s -36°C / -33°F 226°C / 438°F 11.7 mg KOH/g 300V Chrono 10W-40 Racing lubricant for racing cars 100% Synthetic – Double Ester Technology Racing cars with atmospheric or turbocharged engines, race or qualifying engines operating at high temperature in a wide range of rpm : Qualifying sessions, drag racing, race on tracks, single brand races, rallyes, uphill races... Engine producing medium fuel dilution in the oil. Other applications : Gasoline or diesel engines, turbocharged, direct injection and catalytic converters. PERFORMANCES STANDARDS Above existing standards. Reference team SUBARU STI, GT Japan. Double Ester technology : maximum oil film resistance, balanced polarity, resistance at very high temperature. Friction Modifier : maximum power output, decrease operating temperature. 0% shear loss : Stable oil pressure whatever using conditions. Maximum anti-wear resistance. Perfect engine cleanliness. 10W-40 grade allows excellent oil flow into the engine, fast oil pressure set up, fast rev raisings and fast engine warm up.

» SITE CENTERS



» LINKS



» POWERED BY









CURRENT VEHICLE
Mazda