The Install Bay 200 Amp Relay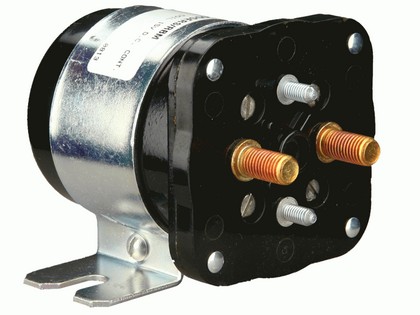 Description



Fits On:
All Vehicles (Universal)
About this Manufacturer:
Having high-end mobile entertainment components does no good if the installation is not done correctly. The folks at The Install Bay pride themselves on providing a complete line of products to make any mobile audio or interior installation possible. Whether you are a professional shop or simply a hobby level enthusiast, the products from The Install Bay offer superior quality at attainable prices. Based in Holly Hill, Florida the company's products have been featured in numerous television programs including Pimp My Ride and Monster Garage. Boasting technologically advanced designs and top level materials, The Install Bay has what it takes to complete virtually any installation the right way.
About this Product:
Handles 200 Amps Continuous And 300 Amp Surges. Durable Weatherproof Construction. A Must For Multi Battery Sytems. Allows For Longer Battery Life And Control Over Which Battery Is Being Used. Great For Isolating Second Battery In Boats Making It Dedicated Only To The Stereo System. Keeps Primary Starting From Being Drained To The Point Of Stranding You In The Middle Of The Lake River Or Ocean. Unlike Dual Battery Isolators, The IB200 Does Not Create Any Voltage Drop To The Secondary Battery.

» SITE CENTERS



» LINKS



» POWERED BY









CURRENT VEHICLE
Mazda