SPC Adjustable Sleeve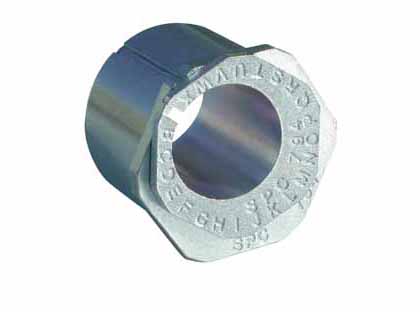 part# 24180
Price: $27.34
Sale Price: $23.79 / Each


Additional Info: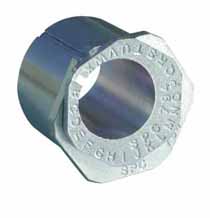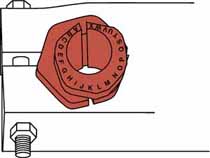 Description



Product Videos
Check out this episode of Andy's Auto Sport TV where we explain what you need to know about camber kits! We explain what positive and negative camber are and we talk about why you might want to buy a camber kit to avoid either one. We also explain the different types of camber kits that exist, including camber bolts, camber arms, and control arms.
Fits On:
91-94 Navajo RWD/4WD
About this Manufacturer:
Specialty Products Company (SPC) has been in the alignment business since 1972. They focus on creating innovative suspension and alignment products and tools to suit the needs of a wide range of applications from OEM street cars to full race cars. SPC offers three separate product lines that cover performance off-road, OEM vehicles and heavy duty trucks, and hotrod/race suspensions. Based in Longmont, Colorado, SPC offers fantastic technical support both over the phone and online. Their customer service is also top-notch with a knowledgeable staff on hand to ensure you get the product you need. They are also an ISO/TS 16949 company, which is an international automotive quality standard that is used throughout the industry. With high-quality components they are a go-to company for all of your suspension and alignment needs.
About this Product:
Inventory getting out of hand? Just need to fill in a few odd sizes? An Adjustable Sleeve may be just what you need. This sleeve can adjust camber and/or caster in a large variety of combinations. A great solution for saving money and keeping sales. Replaces up to 9 stock 23180 sleeves
Adjustment range:
Cam./Cas. ± .50° to±.2.25°
Minimum Adjustment ±.50°

-Installation time: .5 hr/side
-Required: 1 per wheel
-Suggested Tools: 74400 - Adj. Sleeve Wrench, 74500 - Adj. Sleeve Wrench
Frequently Asked Questions



What do camber kits do? Why buy camber kits?
Any amount of ride height change will cause the camber of your tires to change. This means that instead of the tires being perfectly perpendicular to the grant, they will be slight slanted, inward in the case of negative camber, outward in the case of positive camber. It might not always be visible, but having your camber out of adjustment will cause the tire to run on the inside or outside edge only since the tires will be slanted relative to the ground. The lower you go the more negative camber you will get and the faster the tire will wear. There are different camber kits available to combat this problem; the correct kit is determined by how much your camber is away from the factory recommended specification.

Do camber kits come in sets of 4?
No, unless otherwise noted, camber kits are sold in sets of 2, so you buy one set for the front and/or one set for the rear.

How do you install camber kits?
Depending on the truck you drive, camber kits are comprised differently. Contact us for installation details, or simply have it installed by professionals.



» SITE CENTERS



» LINKS



» POWERED BY









CURRENT VEHICLE
Mazda