Pennzoil Motor Oil - 5W20 CS12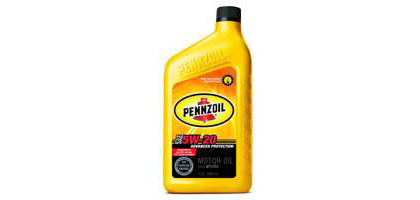 Description



Fits On:
Universal
About this Manufacturer:
Pennzoil not only produces oils and fluids for your daily driver, it also makes high-performance race versions for your performance vehicle, including those with naturally aspirated, turbocharged, or supercharged engines. Pennzoil even produces specially formulated fluids for your high-mileage vehicle, as well as European-spec synthetic fluids to keep your finicky German car happy.
About this Product:
Key Benefits:
-Active cleansing agents continuously help prevent performance-robbing dirt and deposits from forming.
-Meets or exceeds the highest U.S. standards for automotive engine wear protection.
-Helps protect emissions systems.
-Specially formulated for stop-and-go driving.

» SITE CENTERS



» LINKS



» POWERED BY









CURRENT VEHICLE
Lincoln