Simple Green Extreme Aircraft And Precision Cleaner - 1 Gallon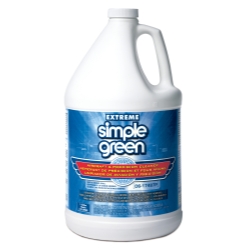 Description



Fits On:
Universal (All Vehicles)
About this Product:
Features and Benefits:

•Non toxic and biodegradable
•Non-abrasive, non-corrosive and low foaming formula
•Meets Boeing and Pratt Whitney spec
•Residue free rinsing
•Cleaning and degreasing of aircraft, engines, machinery, vehicles, parts washing and specialized precision cleaning tasks

Extreme Simple Green;, Simple Green's aircraft and precision cleaning product, cuts through tough, built up grease, oil, dirt, pollution, insect residue and impact soils. We've found no other aircraft-approved product on the market that matches Extreme Simple Green's cleaning performance. Yet, it causes no harm to aircraft structural metals, plastics, paints, or coatings.

» SITE CENTERS



» LINKS



» POWERED BY









CURRENT VEHICLE
Lexus