Simple Green Concentrated Cleaner - 1 Gallon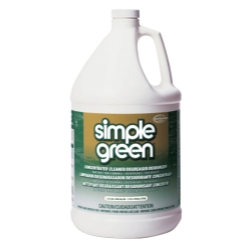 Description



Fits On:
Universal (All Vehicles)
About this Product:
Features and Benefits:

•Non-toxic and Biodegradable
•Economical concentrate
•All purpose cleaner/degreaser
•Safer alternative to hazardous chemicals and solvents
•Manufacturing and MRO Cleaning

Simple Green is one of the most versatile all-purpose cleaners you can buy! It's non-toxic and biodegradable, without harmful bleach or ammonia. Because it is a concentrate, you can custom dilute Simple Green to clean just about anything. It replaces most cleaners, detergents, degreasers and solvents you're using now! Simple Green's non-hazardous formula provides for better worker safety, reducing the risk of accident or injury. Removes grease, dirt, brake dust, tar, bugs, road grime, and more! Use for cleaning household, business, automotive, and so much more.

» SITE CENTERS



» LINKS



» POWERED BY









CURRENT VEHICLE
Lexus