Schumacher Electric Battery Tester, 12V Standard And AGM Capable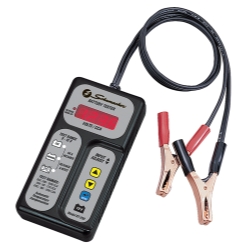 Description



Fits On:
Universal (All Vehicles)
About this Product:
Features and Benefits:

•Hand held 12V battery tester
•Designed for standard and AGM batteries
•Uses Microload Technology for accurate testing
•Measures alternator output and starter draw
•Easy to use

Easy to use hand held microload 12V battery and charging system tester. Simple and accurate with polarity protection and display noting both the CCA rating and amps plus indication of battery status. Powered by 9V battery (included).

» SITE CENTERS



» LINKS



» POWERED BY









CURRENT VEHICLE
Lexus