Chiltons Book Company Chilton 2008 General Motors Service Manual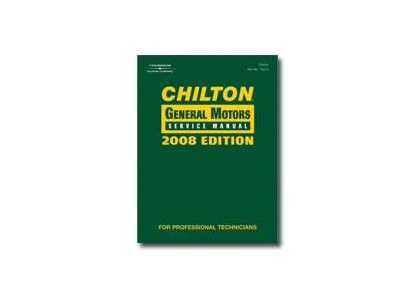 Description



Fits On:
Universal (All Vehicles)
About this Product:
Features and Benefits:

•Two volume set
•Organized by vehicle manufacturer, provides more than 2000 pages of expertly written content
•Access new year, make, and model information without repeating previous edition's content
•Comprehensive, technically detailed content including exploded view illustrations, diagnostics and specification charts
•Arranged alphabetically by model group for quick, easy access

Chilton 2008 General Motors Service Manuals expertly provide the most currently available information to assist you in your daily activities. These new, reliable and comprehensive manuals provide essential information, allowing you to accurately and efficiently diagnose and repair. Step-by-step procedures and helpful illustrations provide easy references for your jobs. These new service manuals cover 2006 and 2007 domestic models, plus any available 2008 domestic models.

» SITE CENTERS



» LINKS



» POWERED BY









CURRENT VEHICLE
Lexus