Chiltons Book Company Chilton Labor Guide 2008 Edition CD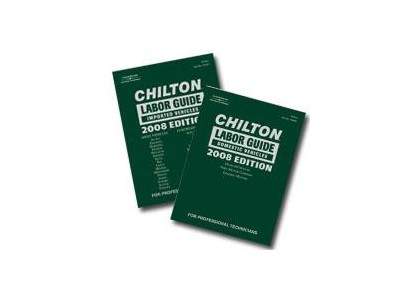 Description



Fits On:
Universal (All Vehicles)
About this Product:
Features and Benefits:

Automatically calculates labor charges, taxes and your parts as total job estimates
•Creates professional estimates for your customers and worksheets for your technicians, printing them whenever needed
•Keeps track of customers
•Keeps track of prior estimates
•Keeps track of your own parts or package jobsChilton labor times have been a trusted standard in the industry for over 60 years. That legacy continues in the Chilton 2008 Labor Guide CD. Chilton labor times take into account the real world environment in which technicians work. Three labor times are available for many models: Chilton's standard and severe service times, plus OEM warranty time. Chilton labor times are accepted by most insurance and extended warranty companies. Vehicle makes and models conform to current Automotive Aftermarket Industry Association (AAIA) standards. Get your hands on the newest version of a classic.

» SITE CENTERS



» LINKS



» POWERED BY









CURRENT VEHICLE
Lexus