GT Factory Vertical Doors - Universal Lambo Door Hinge Conversion Kit (Weld-On)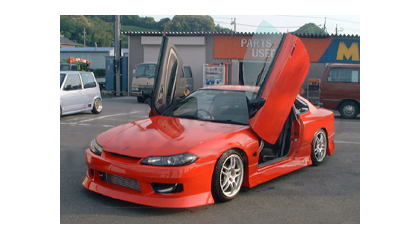 Description



Fits On:
Universal - Fits all Vehicles
About this Manufacturer:
GT Factory is one of the first companies to mass produce lambo door kits. They're a pioneer in the industry, and still are one of the more frequently-requested brand names by our customers when it comes to lambo door kits.
About this Product:
GT Factory door hinge conversion kits are designed for a universal fit and a quick install. Engineered to be three times stronger the only kit on the market that goes 90 degrees vertical and keeps doors straight up instead of hanging to the side. Dual nitrogen gas lifts for each door rated at 300lbs of force and has four infinitely adjustable points for the look and fit you want. They are 100% CNC machined, 4130 chromoly steel constructed, electroless nickel plated for corrosion protection and show quality looks. They maintain factory safety and accessories. A free install CD-Rom with over 130 high resolution pictures included.

» SITE CENTERS



» LINKS



» POWERED BY









CURRENT VEHICLE
Lexus