Assenmacher European Door Hinge/Handle Kit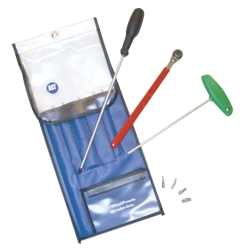 Description



Fits On:
Universal (All Vehicles)
About this Manufacturer:
This Boulder, Colorado-based company has been producing high-quality tools since 1978. With decades of industry experience, Gerhard Assenmacher has been out developing working relationships with his clients, and the confidence he has in his products solidify those bonds. Assemacher's number-one priority is great technical support for their clients, and they provide great warranties on their entire product line.
About this Product:
Features and Benefits:

•Compact, lightweight solution for accessing special fasteners on door hinges and handles
•Carrying case included
•Applications include Mercedes-Benz, Audi, VW and Porsche

Kit includes: four door hinge bits (less than an inch long), and a slender ratcheting wrench. Also included are the extra long drivers necessary to access the door handles of Mercedes Benz and VW.

» SITE CENTERS



» LINKS



» POWERED BY









CURRENT VEHICLE
Lexus