Pontiac G6 Buyer's Guide
BUMPERS
Sherman
Front Bumper Cover
Sherman Auto's line of OEM-style
parts
is well-regarded because they're built to the same standards and specifications that the original Pontiac pieces are, yet they're typically much cheaper.
These
bumper
covers will help expedite your repair process and have your G6 looking new in no time. Available through Andy's Auto Sport at a reasonable $67.67 a piece.

HOODS
MPD Inc.
Ram Air Fiberglass Hood
Looking to improve your fuel economy, cornering capabilities and underhood temperatures? Well
the Ram Air fiberglass
hoods
from MPD are a great way to gain these things with some style. By utilizing a lightweight material, fiberglass, to construct the hood, vital pounds are shed from the front end, thereby improving handling. Reduction of weight also improves economy, plus, the intakes ensure that your engine stays cool during spirited driving. This trick
auto part
is available through
Andy's Auto Sport
for $799.25 each.

HEADERS
If you're looking to liven up your driving experience, a proper set of
headers
will do the trick. Not only will they open up your exhaust, thereby improve power and torque, but they'll sharpen throttle response and provide a throaty exhaust note that will keep you smiling! Check out the selection of headers at trusted retailer,
Andy's Auto Sport
.
COLD AIR INTAKES
INJEN
Cold Air Intake - SP Series
Looking to boost your G6's power output? A
cold air intake
is one of the most sought after auto
accessories
for just this. In fact, the reason most people find themselves installing air intakes, whether they know it or not, is because it is one of the easiest ways to gain performance. Improved power while maintaining a safe A/F ratio is what a cold air intake system is all about.
This particular kit
from Injen is powdercoated black to keep a low profile, and it's available through Andy's Auto Sportfor a reasonable $290.59 each.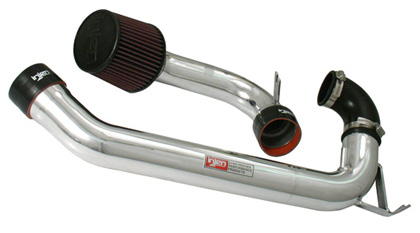 PROJECTOR HEADLIGHTS
Spyder Auto
Projector Headlights - Smoke
There's nothing to lose adding a set of aftermarket
projector headlights
. These pieces from Spyder Auto, a highly-reputed company, are some of the finest auto
accessories
around for several reasons. For one, they utilize the eye-catching
Halo-style lights
which are as bright as they are attractive. Secondly, these come with a sinister smoke lens that really gives your G6 an edge. Finally, they're easy to install and easy on the wallet - just $321.60 a pair via Andy's Auto Sport.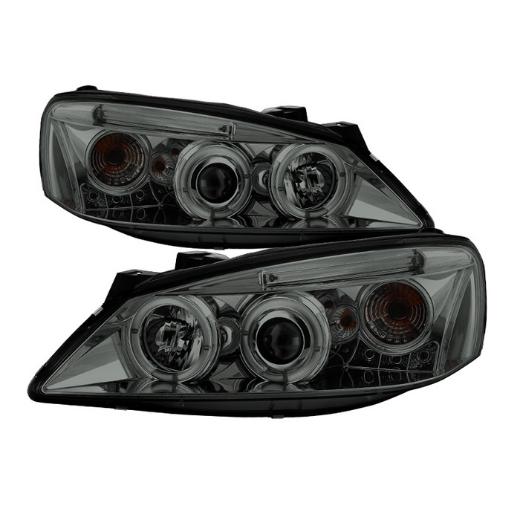 Magnaflow
Performance Exhaust Systems - Single-Rear Exit Catback
With a 3.5" polished tip, you can rest assured this
exhaust system
has a properly loud sound. Not grating, but it certainly will increase your presence on the street. Mandrel-bent and sturdily constructed,
these exhaust systems
from Magnaflow are bound to provide improvements in power and torque, sharpened throttle response and a distinctive look. Upgrade your G6 with this quality part through Andy's Auto Sport at $662.83 a piece.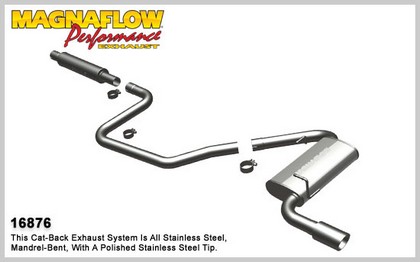 FENDERS
Extreme Dimensions
GT Concept Fiberglass Fenders
A set of fiberglass
fenders
are a vital upgrade as
they
will reduce weight and in certain cases, such as this one, they help dissipate hot air from the wheel well. What this translates into is improved handling and braking performance. Plus, they look great! Available through Andy's Auto Sport for a reasonable $239.20 a pair.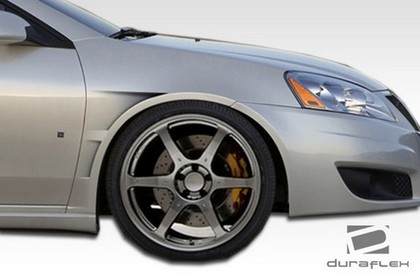 WHEELS
American Racing
Perform Alert - Silver
A proper set of sports-inspired
wheels
are a great first step to take when tuning your G6. This
auto part
is ideal for starters for several reasons. One,
it
's visually impressive - with a sleek
ten-spoke design
and a subtle lip, this
rim
really catches the eye. Second, it's lighter than stock and it improves cooling of the brakes, so performance improvements can be noticeable felt. In addition, it's on sale via Andy's Auto Sport, starting at just $116.59 a piece.