Mitsubishi Montero Buyer's Guide
RIMS
American Racing
Trench Gloss - Black
The Trench Gloss is a
wheel
that clearly defines itself as a halfway point between style and sportiness. With long spokes - 6 of 'em - and a pronounced lip, one could mistake this
rim
for a lightweight performer, but in reality it works just as well as it looks. With a flashy black gloss paint job, these
rims
will certainly turn heads on the street. Available from Andy's Auto Sport for a reasonable starting price of $132.14 a rim.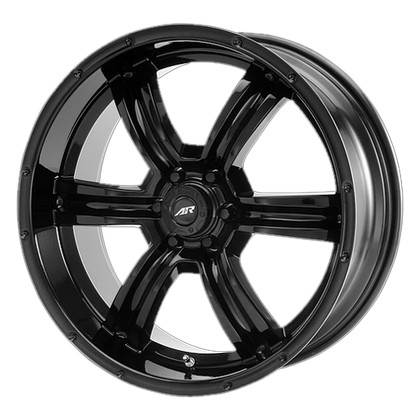 PROJECTOR HEADLIGHTS
Dimension Lab
OEM-Style Headlights
Dimension Lab's headlights
are perfect for those who have suffered some minor front-end damage and want to expedite the recovery process while saving money. Built to the same exacting standards and specifications as the original Mitsubishi parts, you can rest assured this headlight won't let you down.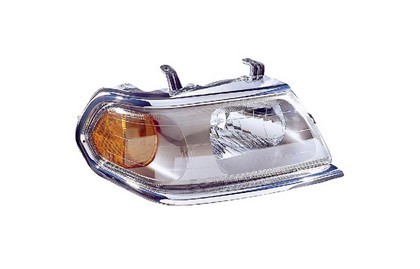 PERFORMANCE EXHAUST SYSTEMS
Gibson
Swept-Side Style (Aluminized)
Made from sturdy T304 stainless steel, this fantastic
exhaust system
is bound to increase low- to mid-range torque and provide a low, throaty exhaust note.
This particular piece
includes a muffler, pipes and a stainless tip, so the next step is a proper set of
headers
! Available through Andy's Auto Sport for a very reasonable sale price of $303.84 a piece.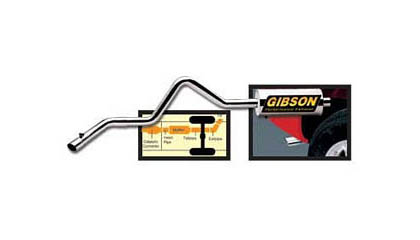 COLD AIR INTAKES
Injen
IS-Series
Looking for more power, torque and a great induction noise? The IS-series
intakes
from Injen can do just that while retaining safe A/F ratios. The IS Series is a traditional, underhood intake system that is placed in the stock location of the factory air-box system. Each system is built from 6061, T-6 aluminum alloy to ensure the lightest design possible. Every
IS system
is certified or pending by the California Air Resource Board and backed by Injen Technology's limited lifetime warranty.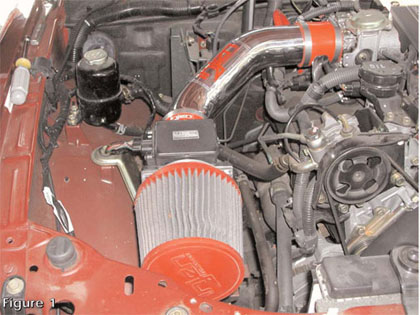 HOODS
Sherman Auto
Steel Hoods
Sherman Auto's line of dependable OEM-style auto parts has endeared themselves to a legion of auto enthusiasts because of their quality, consistency and reasonable pricing.
This steel
hood
is built to the same exacting standards the original
Mitsubishi part
was built to and it's evident from the minute you handle it. Available through Andy's Auto Sport for a reasonable $104.13.

FENDERS
Sherman Auto
Metal Fenders
Sherman Auto's line of OEM-style parts is popular for their reasonable pricing, tremendous build quality and great appearances. These
fenders
, built to the same specs as the OEM
parts
, are ideal for those who've recently suffered a
fender-bender
and need to expedite their repair. Available through Andy's Auto Sport for an affordable fee.

CLUTCH KITS
Centerforce
Centerforce I
The Centerforce I is designed as a high-quality entry-level performance
clutch
for those in need of a superior stock replacement. Using the patented Centerforce centrifugal weights (where applicable) and premium friction materials, the Centerforce
Stage 1 clutch system
is perfect for applications with stock engines or mild power increases from minor bolt-on modifications. Pedal pressure isn't increased, meaning for easy daily drivability. Features a clutch disc without a throwout bearing and it's available through
Andy's Auto Sport
for a reasonable $419.13 a piece.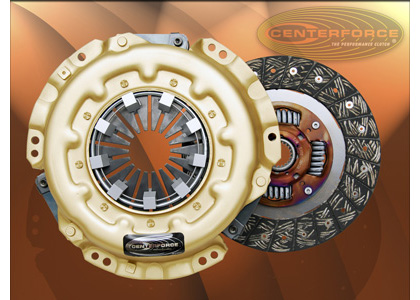 STEERING WHEELS
Spec D
Momo Net Style Steering Wheel
Spec D's line of automotive
accessories
is well-respected due to their high level of build quality and their relatively low pricing. Modeled after the classic Momo sport
steering wheel
, this lookalike features grippy, perforated leather grips and a
stylish aluminum centerpiece with an "RS" badge sitting
proudly in the middle. Available through Andy's Auto Sport for an affordable $32 a pop.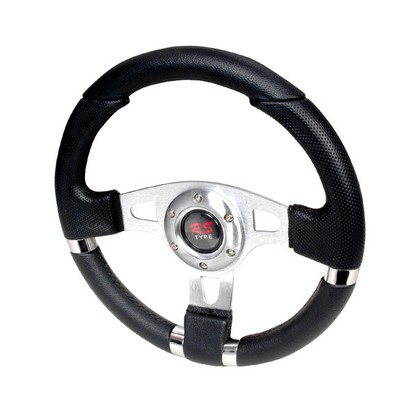 BUMPERS
ARB
Custom Front Bumper - Bull Bar Winch Mount
One of the sturdiest bumpers around; don't take your Montero out into the countryside without one of these fine
auto parts
adorning your car's front end. Made of cold rolled sheet steel and 250 heavy grade wall tubing,
the ARB front
bumper
is a great accessory to have, whether you're looking to go off-roading or just want an extra degree of safety for you and your friends. Plus, it looks as tough as it's built. Available through Andy's Auto Sport for $958.52 a piece.