I-Vtec Buyer's Guide
Honda Civic Body Kits

VIS

Racing Ballistix Front Bumper
The best way to make a visual change with your Civic is to add an aftermarket
body kit
. The line of aftermarket body kits from VIS is high respected because of their consistent build quality and reasonable pricing. This particular Ballistix bumper is smooth, rounded and very sporty with widened intakes for improved cooling. Whether you're just looking to add style to your Civic or improve its performance,
this bumper
is a cost-effective option for anyone.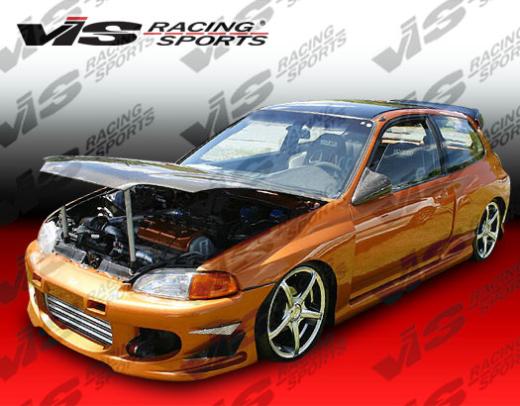 Extreme Dimensions

Blits Body Kit
The Blits body kit from Extreme Dimensions is a great way to outfit your Civic to make it a sportier-, more aggressive-looking ride. This particular kit has a low front lip which sticks it to the ground during quick cornering, a widened air dam for improved air flow into the engine bay, slick side skirts and a single-rear cutout to help dissipate the turbulent air from underneath the car, thereby improving top speed slightly.
This kit
is reasonably affordable, too - $385.67 at Andy's Auto Sport.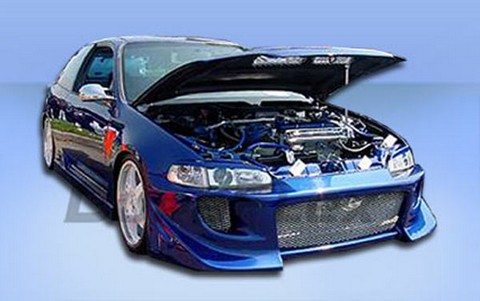 HONDA ACCORD BODY KITS

Silk Automotive

BW-1 Body Kit
The Silk Automotive line of
Accord body kits
is wild and exceptionally loud. With widened air dams, dual hood scoops, low-slung sideskirts and an aggressive bumper with a single rear-cutaway, this kit really looks the business. The overall effect is eye-catching and aggressive. For those who want to give their car that racy-look and make their presence known, the Silk Automotive body kits are the ideal way to go! Thankfully,
these 3-piece kits
are affordable, too - $389.00 at Andy's Auto Sport.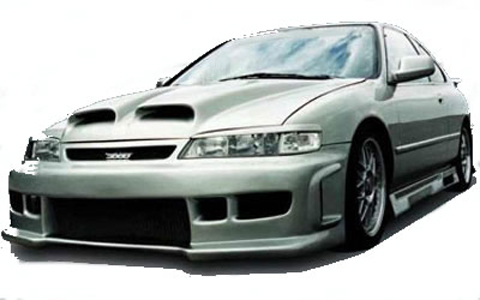 JT Autostyle

EVO III Body Kit w/ Fog Light Openings
JT Auto Style's EVO III body kit is meant to replicate the looks of the iconic Mitsubishi Lancer Evolution III – a rallying legend. If one wants to add the right
Accord parts
to get a unique exterior, this is a great route to take. The wide air dam allows for improved cooling, and the fog lights allow for improved night-time visibility. The rear bumper features a single cutout which allows the turbulent air underneath the car to escape, thereby improving top speed slightly. This kit is available via Andy's Auto Sport at $788.13 for
the entire 4-piece kit
, or you can order each of the four items separately if you choose.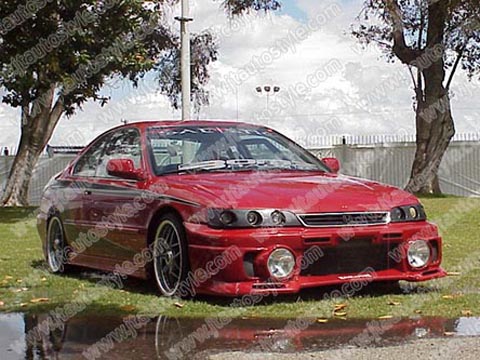 RSX Body Kits

Extreme Dimensions

J-Spec Body Kit
The Extreme Dimensions Duraflex line of
body kits
are resilient and malleable, making them resist minor collisions with curbs, parking blocks and the like. This particular kit, dubbed "J-Spec", is lightweight, subtle, yet aggressive. The front lip extends further than stock, giving it a splitter-shorn kind of look. The side skirts hug the ground and the rear lip spoiler is subtle yet it adds a sporty touch. Overall, this kit adds a bit of athletic style without looking garish. Thankfully,
this tasteful bodykit
is available for a reasonable $399.64 at Andy's Auto Sport, who also carry a fantastic selection of other RSX
auto parts
.
Extreme Dimensions

M-2 Body Kit
The M-2 body kit is a subtle add-on for those who want a sharper look without differing from the original body lines. This clip includes a sporty front lip, clean and simple side skirts and a rear lip. Looking almost as if it were an OEM option, this M-2 kit blends perfectly with the RSX's look. In addition, this kit is made from Duraflex material, which allows it to flex and withstand minor collisions with curbs, parking blocks and the like without damage.
This attractive kit
is available via Andy's Auto Sport for a reasonable $385.67.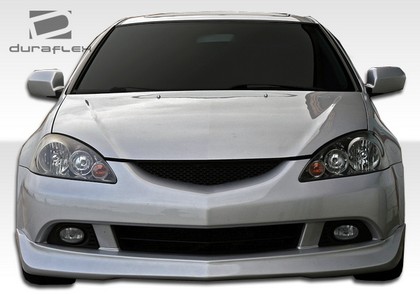 ACURA INTEGRA RIMS
When you've decided to upgrade your Integra, the first step to take is choosing which
auto parts
appeal the most to you. Whether it is the body kit, the engine or the wheels, there's always a certain aspect that stands out more to certain people. Perhaps the wheels are the first things the catch your eye. Though the stock units are very attractive, they're usually not enough for those looking to customize their Integra. Not only do
rims
make an Integra unique, but they can improve performance too – a lighter wheel means less unsprung mass (i.e. anything that isn't suspended) which generally translates into an improved feeling of sure-footedness, improved nimbleness and a more willing response to quick directional changes.
Enkei

EV5 Hyper Black
Enkei is well known in the motorsports world for the involvement in Formula One and many other forms of racing. Their wheels are constructed to be as strong as possible while still remaining very light – in fact; many of Enkei's wheels surpass the stringent Japan Light Alloy standards. The EV5 model features a simple and stylish 5-spoke layout; a noticeable lip and a great selection of colors that really helps define an Integra as a serious performer. Thankfully,
this level of style and performance
is available at a reasonable rate, starting at $157.50 via
Andy's Auto Sport
.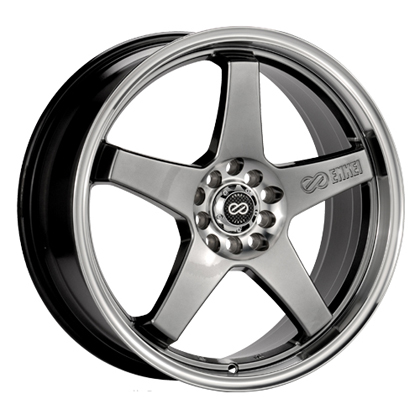 Motegi Racing

Mr121 Titanium Gray
Motegi Racing has their hands in all different facets of the racing world, from road-racing, to drifting, to rally and of course, street. Their quality is only surpassed by their ability to market a cost-effective product, meaning their wheels adorn tons of different sports cars the world over. Their knowledge accumulated from years and years of racing research and development makes its way into their street wheels which will add style and performance to any Integra that wears them.
These eye-catching wheels
come at a reasonable price, too - $115.73 via Andy's Auto Sport.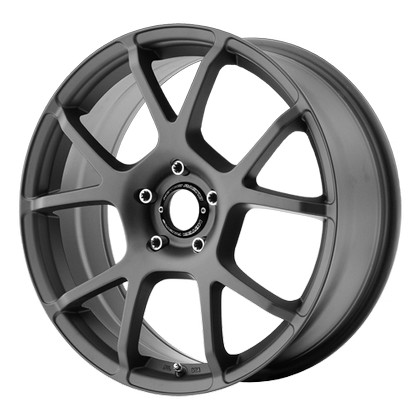 HONDA CIVIC PERFORMANCE EXHAUST SYSTEMS
The number of
exhaust systems
for the Honda Civic that are available these days is nearly innumerable. Most aftermarket companies realize the popularity of the Civic and as a result, compete with one another to design the most cost-effective performance exhaust system, so choices aren't limited. The advantages to adding a properly designed exhaust system include increased power, a sportier exhaust note, a distinctive look and a generally improved driving experience.
Greddy Spectrum Elite
Greddy is one of the best-known manufacturers of aftermarket performance
auto parts
around. Their catalog includes turbochargers, suspension systems, bodykits, exhausts and much more. Their Spectrum Elite is a three-piece exhaust system that promises notable power gains but still retains a quiet exhaust note – offering performance with unwanted attention. Even with a 102 mm tip, the sound levels remain below 95 db.
This exhaust system
is a great-value buy and is available through Andy's Auto Sport for $703.00.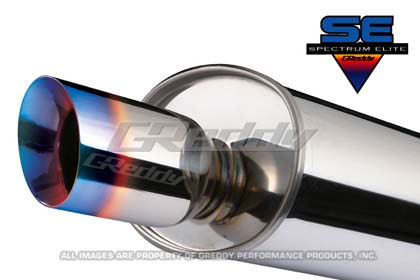 Buddy Club Spec IV Exhaust System
Buddy Club is a well-known Japanese manufacturer of performance auto parts which are very popular within the Honda community. This muffler utilizes the same principles that are important in a proper racing muffler: improved flow and light weight. The Spec IV uses an extra muffler so the sound is smooth and sporty, not obnoxious or jarring.
This lightweight, stainless steel exhaust system
is reasonably affordable too - $571.69 via Andy's Auto Sport.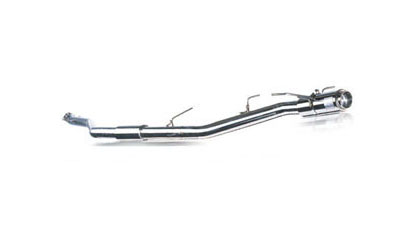 HONDA CIVIC COLD AIR INTAKES
Adding a proper
cold air intake
is one of the ideal ways to getting your Honda Civic to sound and perform to its best. The stock airbox is somewhat restrictive and by replacing it with a properly-designed cold air intake, you'll be increasing horsepower and adding a distinctive induction noise that will give you and your passengers the sensation that they're riding in something truly special.
AEM Cold Air Intakes-Polished
Though best known for their ECU systems, AEM manufactures a variety of aftermarket parts for the tuner crowd. Their line of intakes is incredibly popular because of their gains in horsepower due to their innovative design and efficient filter system, they look great and they're affordable. Adding one of these will spruce up the engine bay of your Civic and people certainly notice when they see one, especially these brightly polished versions.
This gain in visual appeal and engine performance
is available for a great rate via Andy's Auto Sport, $256.46 while on sale. Take advantage of this opportunity while you can.
DC Sports Cold Air Intake System
DC Sports is another industry leader in aftermarket, bolt-on auto accessories. Their innovative approach to the design of their cold air intake system has brought them great success over the years. This particular intake system funnels the air filter to a cooler portion of the engine bay to ensure the air delivered to the combustion chamber is denser, and the ECU will accommodate this change in the air/fuel ratio by adding more fuel, therefore increasing horsepower. DC Sports doesn't intend for their products to be affordable only by those with big budgets. In fact,
this particular intake system
costs a mere $149.65 while at Andy's Auto Sport.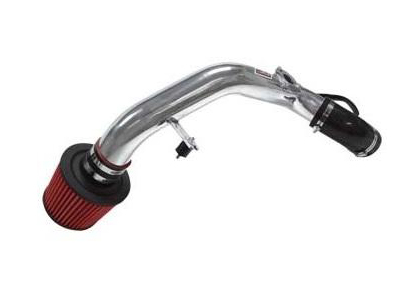 HONDA CIVIC PROJECTOR HEADLIGHTS

Spyder Auto

Crystal Headlights – Black (1 piece)
Spyder Auto supplies some of the most cost-effective aftermarket parts for a bevy of cars, including Honda Civics, Mistubishi Eclipses and many more. These particular
headlights
not only improve nighttime visibility but they give the car a sinister aesthetic with their black backing. These lights are designed for the person whose intent is to add some style and flavor to their car without breaking their budget, as
these direct bolt-on headlights
are only $101.40 a pair, seen on the Andy's Auto Sport website.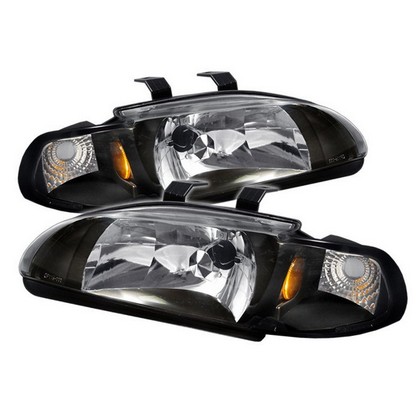 Spec D

Dual Halo LED Projector Headlights – Glossy Black with Smoke Lens
Like the headlights mentioned above, these projector headlights from Spec D both improve nighttime visibility and add an appealing aesthetic to the car that uses them. In this case, these LED headlights use what's called a "halo" light fixture which emits light in an empty circle, hence the "halo". These lights are, however, much brighter than the stock lights despite having less surface area lit. The reason for this is the LED discharge is typically much more intense that the stock bulbs could ever hope to do. Though this kit requires a bit of wiring, but the installation process is otherwise quite simple. Thankfully,
this improvement in style and safety
comes at a reasonable cost – $176.00 a pair via Andy's Auto Sport.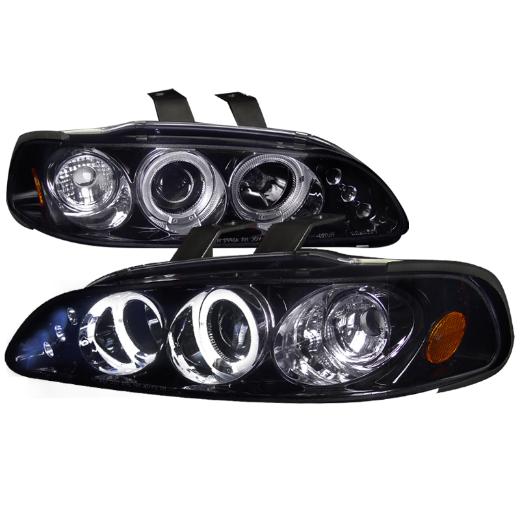 HONDA CIVIC HOODS

Seibon

Carbon Hood – OEM Style
Seibon is one of the best-known carbon fiber auto parts manufacturers in the business. Their products come in various styles for many different cars, and the Civic is no exception. This OEM-style hood is for those who want to keep a low-profile and not attract too much attention. The carbon fiber hood not only looks great, but it reduces vehicle weight and further sharpens the driving experience. Because of its minimal weight, these carbon fiber hoods are best secured with a set of hood pins to ensure they stay put. Available at Andy's Auto Sport for $527.00,
this OEM-style carbon hood
is a visually subtle upgrade that will pay dividends in terms of performance.
Seibon

XT Style
The XT hood is a departure from the aforementioned style, this model featuring twin hood-vents to improve engine cooling. Many people upgrade to a hood like this for track use not only because they're typically much lighter than the stock components, but because they improve engine cooling, as well. The importance of sufficient cooling while racing on track cannot be stressed enough.
This vital upgrade
comes at a justified cost of $612.00 each, via Andy's Auto Sport.
HONDA CIVIC RIMS

Buddy Club

P1 Racing SF Challenge White w/ Blue
Not only do
rims
make a Civic unique, but they can improve performance too – a lighter wheel means less unsprung mass (i.e. anything that isn't suspended) which generally translates into an improved feeling of sure-footedness, improved nimbleness and a more willing response to quick directional changes!
These attractive upgrades
are available at a reasonable rate too, just $161.10 with free shipping via Andy's Auto Sport.