Ford Truck Buyer's Guide
Here at Ford Truck Forums, our objective is to inform and inspire enthusiasts to upgrade their trucks intelligently. With information details various
auto parts
and accessories for popular models such as the
Explorer
, Ranger, F150 and the
Bronco
, we're confident any reading done here will arm you with the information to best upgrade your Ford! Enjoy your time here and please inspect the catalog of Ford parts available at
Andy's Auto Sport
!
RANGER PARTS
LIFT KITS
Fabtech
Ultimate System w/ Performance Shocks
Fabtech's
lift kits
are easily installable and are known for their superior build quality, fit and finish and presentation.
This kit
is designed for those who really are interested in off-roading their Ranger, and with 5.5" of lift, you can rest assured you'll be able to take on any terrain. Available through Andy's Auto Sport for $1,662.22:
NERF BARS
Westin Automotive
Premier 6" Oval Side Bar (stainless steel)
Side steps
add a nice accent to trucks and SUV's while helping to protect the sides of the vehicle. They fit snug up against the vehicle's rocker panel for maximum ground clearance. With a 6" wide oval step tube, 5" wide contoured step pad, fitted end caps and a solid construction, there's no reason your Ranger shouldn't wear a set of
these
. available through Andy's Auto Sport for only $262.83 a pair: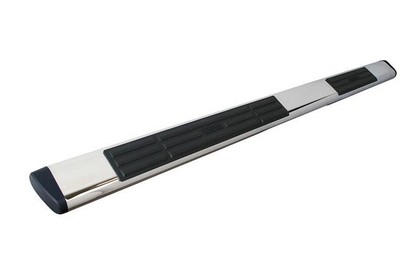 RUNNING BOARDS
Westin Automotive
"Sure Grip" running Boards
Westin's Sure-Grip
Running Board
is made of extruded aluminum. The base is topped with a 54 high grip rubberized step surface for secure footing. The running board also has a contemporary UV-resistant molded polymer step pad that will not fade, crack or lift under harsh conditions. They offer a combination of functionality and style by providing easier entrance into the passenger area.
They
are usually sold as a pair and require a mounting kit. This running board is not lighted. Available through Andy's Auto Sport at $182.76 a pair: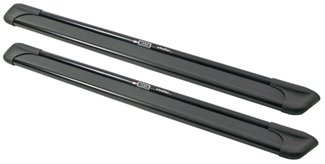 BUMPERS
Hannemann Fiberglass Inc.
Fiberglass Front Bumper
Take some weight off the front end of your Ranger with this Hannemann Fiberglass front
bumper
, which will provide you with improved handling and fuel economy. Hannemann Fiberglass is an industry leader and certainly knows what they're doing when it comes to fiberglass parts. Check out
their
selection of
auto parts
at Andy's Auto Sport: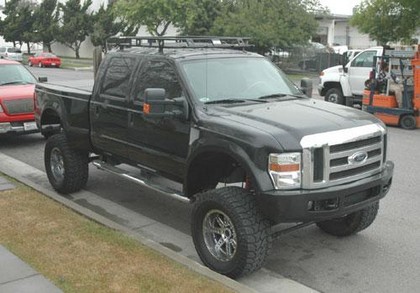 TONNEAU COVERS
Undercover
Classic Tonneau Cover
The Undercover
Tonneau Cover
is a hard tonneau cover truck cap that is very convenient, tough and lockable (keeps things secure undercover). Easily installed (No Drilling/One Tool Installation) and easily removable. Undercover is based in Missouri and makes all the products right here in the USA. Lightweight, durable and weather-tight,
this
accessory
is a definite hit: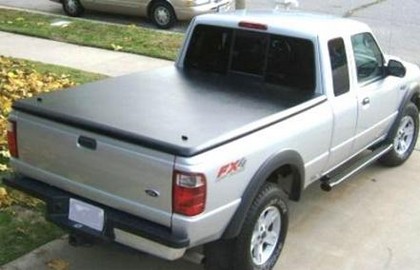 RIMS
American Racing
Torq Thrust - Anthracite
Looking to give your Ranger a custom look without breaking the bank? The Torq Thrust
wheels
from American Racing are the perfect addition; stylish, simple, and performance-enhancing: they reduce unsprung weight and maximize brake cooling. With a sleek five-spoke design and a nicely polished lip, these
rims
are a real head-turner, and
they
're available through Andy's Auto Sport at the sale price of $160.64 a piece: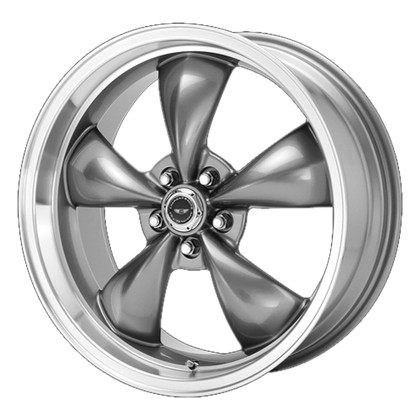 HEADERS
JBA
Ceramic-Coated Headers
These fine aftermarket
headers
are sure to add that distinctive grumble to your exhaust, add power and improve throttle response. Ceramic-coated to minimize heat and resist warping, these stainless steel headers are ready to stand up against hard driving and high-revving. Installation is easy with the JBL headers and their improved flow helps maximize any gains from ported heads - so it's not surprising these are some of the more popular aftermarket Mustang
auto parts
around. Available from Andy's Auto Sport for a reasonable $766.19 a pair, you're sure to see and feel the improvement from the minute
these
are installed on your Mach 1: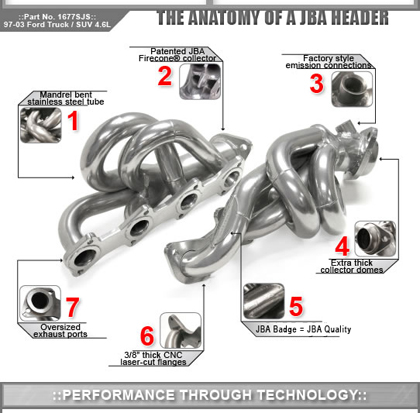 F-150 PARTS
WHEELS
American Racing
Perform Baja Polished
American Racing's wheels are known to just about any auto enthusiast out there. Not to limit themselves, AR has made sure their products are available for most popular makes and models, the
F-150
included. With a sturdy, lightweight design and great looks, what's not to like?
These
truck accessories
are available through Andy's Auto Sport at $125.23 a piece for a 16X8" rim: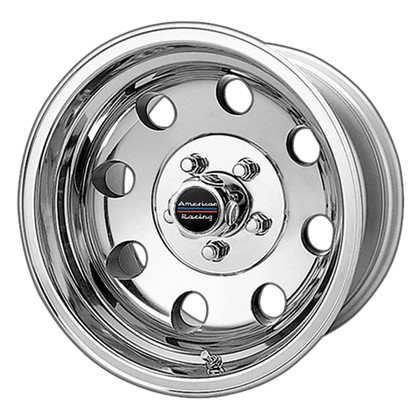 JLT
Ram Air Intake Kit
For those looking to get the most out of their F-150's engine, a true
cold air intake
is a great way to improve performance for a very reasonable price. The cold air intake kit from JLT is reasonably priced and well-engineered; including an oval filter, a heat shield and a JLT MAF housing. With the JLT kit, you can rest assured you're getting an accurately measured, denser intake charge than before, meaning your increase in performance won't put the engine at risk whatsoever.
This
great
auto part
is available through
Andy's Auto Sport
at a reasonable $185:
F-250 PARTS
GRILL GUARDS
Luverne
Bull Bar - Black
Luverne's line of automotive
accessories
is a fantastic and affordable means to upgrade your F250. With the addition of a
bull bar
, you can take comfort in knowing that your truck will be better suited for the rugged outdoors. Featuring 3" thick tubing made from 304 stainless steel, and a license plate mounting bracket. Available in a variety of finishes, as seen on the
Andy's Auto Sport website at a reasonable $148 apiece
: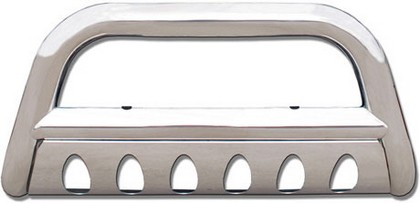 SIDE STEPS
Spyder Auto
3" Side Step Bars
Adding a set of
side steps
to the side of your F250 allows ease of access and a completely customized look. Furthermore,
they
feature 3" high-quality steel construction, all necessary mounting hardware, and the ability to support 400 lbs per bar. Available through Andy's Auto Sport for a reasonable $144.05 a pair: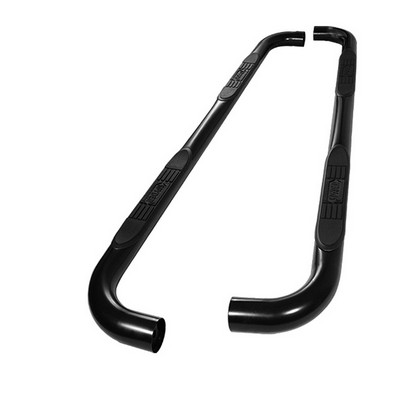 STEERING WHEELS
Grant
Corsa GT Steering Wheel
Adding a proper
steering wheel
like this Corsa GT is an easy way to add a custom touch to your truck's interior, plus
it
helps the driver feel at ease with it's superior ergonomics. Add a touch of smooth black leather that bounds the wheel, and you've got a real winner. Available through Andy's Auto Sport for a reasonable $248.89 a piece: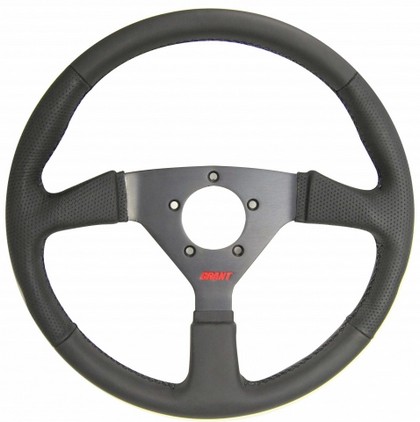 TAIL LIGHTS
Anzo
G2 Tail Lights
Anzo's aftermarket
tail lights
are a reasonably priced, attractive and eye-catching add-on for your F-250. Featuring a striking clear housing and a bright red bulb,
these
, without a doubt, will increase the street presence of your truck. Available through Andy's Auto Sport for a reasonable $95.94 a set:
HEADLIGHTS
Spec D
Clear Headlights
Spec D's line of
head lights
are ideal for those who want to spruce up the exterior of their truck, or need to replace a broken headlight after a minor front-end collision. With a strikingly clear housing and a 90-day guarantee, this simple yet eye-catching addition is highly recommended, especially since
it
costs only $112 a pair: