Chevrolet Cavalier Buyer's Guide
HEADERS
Option Racing
Stainless Steel Headers
Option Racing's line of
headers
are designed for those who are looking to get the most out of their Cavalier's engine and make their presence known on the street. The best route to take is with a simple bolt-on header that will improve torque and horsepower, add a distinctive exhaust note and really spruce up your engine bay. With a sturdy stainless steel construction,
this header
is bound to last a long time and provide noticeable gains in performance, all for a reasonable $225 from Andy's Auto Sport.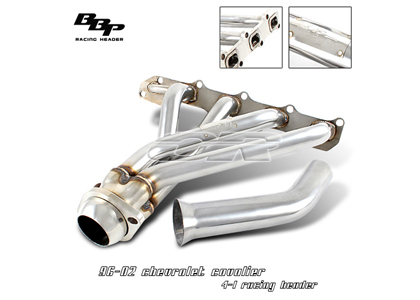 HOODS
Carbon Creations
Spyder 3 Hoods
The Spyder 3
hood
from Carbon Creations is a great way to add some distinctive looks and improve your Cavalier's performance as well. With a lightweight carbon construction and a trick hood scoop, your front end will feel nimbler and your engine will stay cooler. In fact,
these hoods
are so light that they're best secured by a set of hood pins, thought the stock latches will work. Available through Andy's Auto Sport for the sale price of $439.20 a piece.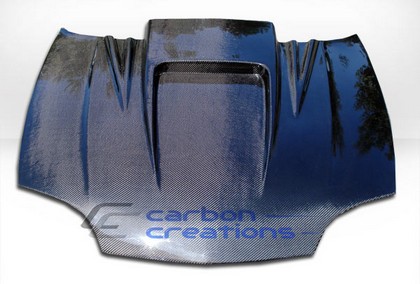 COLD AIR INTAKES
Spec D
Cold Air Intake
Cold air intakes
are a great way to improve the power your Cavalier's engine can provide. The cold air intake works by pulling air from an area divorced from the engine bay, usually the wheel well, where the air is cooler and therefore,
the intake charge
is denser. Plus, they look great, and they're available at Andy's Auto Sport for the reasonable price of $60.80.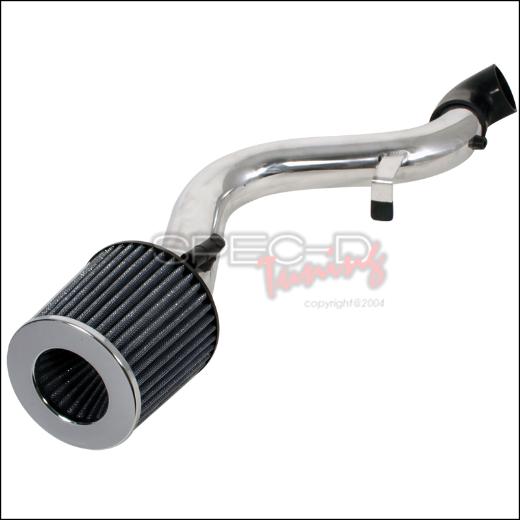 PERFORMANCE EXHAUST SYSTEMS
Spyder Auto
Exhaust System
Adding an
exhaust system
to your Chevrolet Cavalier is a fantastic way to experience the brutal nature of your engine even more. With sharpened throttle response, increased power and torque and a distinctive exhaust note, there's really nothing to lose here. In addition, these exhaust systems are incredibly affordable too, and thus are some of the better introductory
auto parts
that can start off your tuning process. Available at Andy's Auto Sport for a reasonable $186.05 each: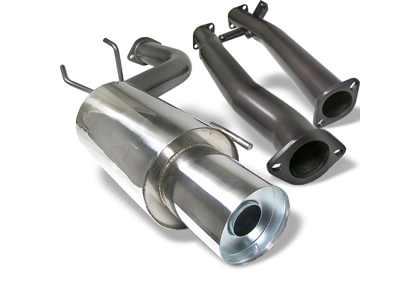 CLUTCH KITS
Clutch Masters
FX100 Stage 1 Clutch Kit
Clutch Masters' line of
clutch kits
is well-liked in the tuning community for their consistent levels of high-quality.
This particular kit
is best suited for those who have had moderate power increases and works well in autocross or road racing situations. It features only slightly increased pedal pressure, longer life than stock, and normal clutch feel during engagement and disengagement for a very smooth operation. Available at Andy's Auto Sport for just $355.50 a piece.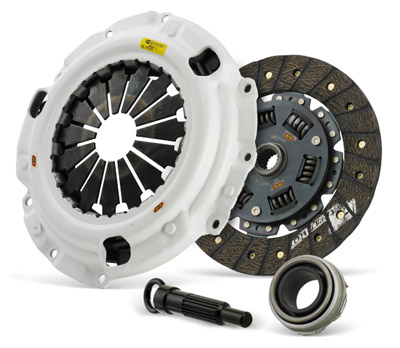 STEERING WHEELS
MOMO
Jet Steering Wheel (Black Leather)
Momo is a name just about everybody knows, not just car enthusiasts. The Momo Jet
steering wheels
are a great addition because not only do they add a custom-touch to your Cavalier's interior, but they improve driver comfort as well. With improved ergonomics and a tactile surface, you'll feel more in control of your car the minute you install
this fine auto part
, which will help jump start your Cavalier's tuning program. This stylish upgrade is available through Andy's Auto Sport at $289.95: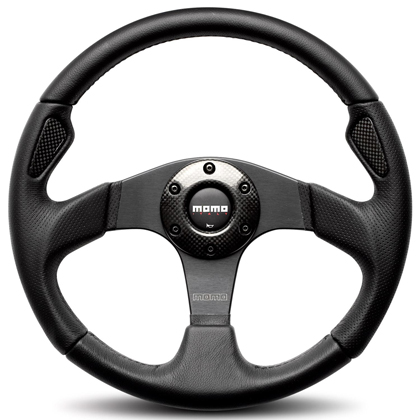 BODY KITS
RK Sport
J-Sport Kit
RK Sport offers a 4-piece urethane
body kit
for those who really want to spice up their Cavalier's exterior. Included in this kit are a bumper with wide intakes, side skirts, door strikes, and an extended rear bumper that really gives the Cavalier an impressive stance on the road. Sturdy and resilient,
this kit
is bound to look good despite the normal wear and tear a car endures. If you're still curious about different body kits available for the Cavalier, of which there are many, you can check the selection at
www.grounddynamics.com
or
www.andysautosport.com
, where
this particular kit
is available for a reasonable $895.96.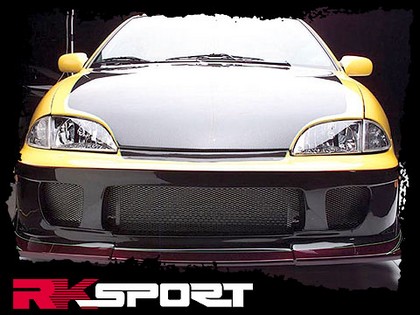 WHEELS
American Racing
Maverick Anthracite
These fantastic
wheels
from
American Racing
are a great way to add some real flash to your Cavalier. Plus, these
rims
are lighter than stock and increase brake cooling better than the standard parts. Available in several sizes and starting at the sales price of $99.32 via
Andy's Auto Sport
, what's not to like?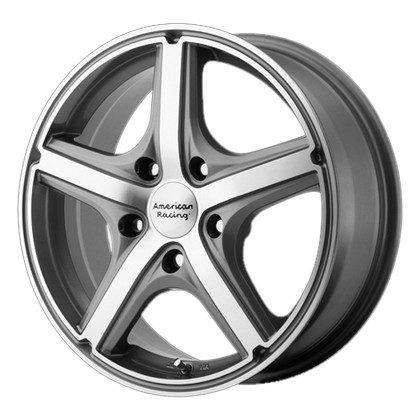 HIGH FLOW CATALYTIC CONVERTERS
Magnaflow
Direct Fit Catalytic Converter
A
high-flow cat
is a necessity for anyone who has modified their Cavalier's exhaust system and desires to drive it aggressively while retaining a road-legal status.
These direct-fit catalytic converters
from Magnaflow, a name synonymous with quality, are designed for optimized performance, improved durability in the face of spirited driving and smog-legality. These
auto parts
are available through
Andy's Auto Sport
at very reasonable prices!