Flex-a-lite Fans - 17 Inch Reverse Rotation Flex Fan (Blue / Stainless)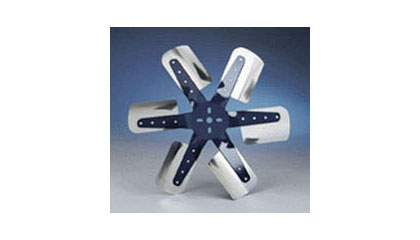 Description



Product Videos
In this episode, we interviewed Bill Stock from Flex-a-Lite. Here are some highlights from the interview:

*At 0:35 he talks about how Flex-a-Lite has been around for 50 years!

*At 1:45 he talks about how most of Flex-a-Lite's fans are based on a universal format, where the customer already knows the size they want.

*At 3:01, they talk about how when it comes to oil and transmission fluids, heat is what kills it and breaks it down and Flex-a-Lite products do a great job and keeping those fluids cool.

*At 3:26, he talks about the amount of R&D that goes into their product engineering.****;At 5:44, they talk about how the radiators are made and about the accessory channels that run along the side of the radiators and give the user a lot of options for bracketry and customization.
Fits On:
91-02 Jeep Wrangler 4.0 / 4.2L L6 (242 / 258)
About this Manufacturer:
Flexalite has been around for more than 40 years, and specializes in cooling products. They are based in Fife, Washington, and have a 65,000 square foot manufacturing plant. In 1998, Flex-a-lite was awarded "Outstanding Business of the Year" by the local chamber of commerce. They are clearly a company that takes pride in what they do.
About this Product:
Flex-a-lite high performance flex fans are designed to give you maximum airflow at low RPM, and the least amount of engive loading at high RPM. Less resistance at highway speeds equals more horsepower and better gas mileage.
Dimensions: 17 Inch

» SITE CENTERS



» LINKS



» POWERED BY









CURRENT VEHICLE
Jeep