Bride Exas III - Black Logo Full Bucket Seat (Fiberglass Reinforced Plastic)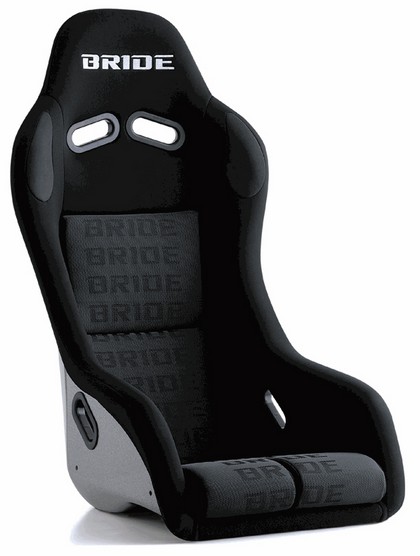 Description



Product Videos
This episode of Andy's Auto Sport TV is a seats overview video that helps you choose which seat to buy. We offer input about whether to get a reclining or fixed-back seat, which seats are most comfortable, which seats are best for the track, which offer the best lumbar support, which are best for muscle car restoration, and which are best for off-roading. We explain how to find a seat that fits your body size.
This episode of Andy's Auto Sport TV explains how to install seats and which brackets to buy to make sure your seat installation goes smoothly!
Fits On:
All Jeeps (Universal)
About this Manufacturer:
Bride is probably the most famous JDM seat manufacturer in the world. All Bride parts are made in Japan, and as with so many other JDM parts Bride parts have incredible quality. The difference in quality between a cheaply-made racing seat and a Bride racing seat goes beyond sitting comfort. It goes as far as improving your safety, since Bride seats engineered with safety in mind.
About this Product:
Bride bucket seats are among the top in the Japanese racing circuit. The highest quality construction makes the Exas III extremely lightweight and durable.

It is designed to fit vehicles with a very tight cockpit. The shoulder supports are 2.2 inches (80mm) shorter than the Zeta III.

Features:
•Sparkling silver metallic fiberglass finish.
• New buckskin material and fabric dye.
• Redesigned head and knee support.
• Available in red, black, and gradation.

» SITE CENTERS



» LINKS



» POWERED BY









CURRENT VEHICLE
Jeep