Bride Zeta III - Gradation Full Bucket Seat (Fiberglass Reinforced Plastic)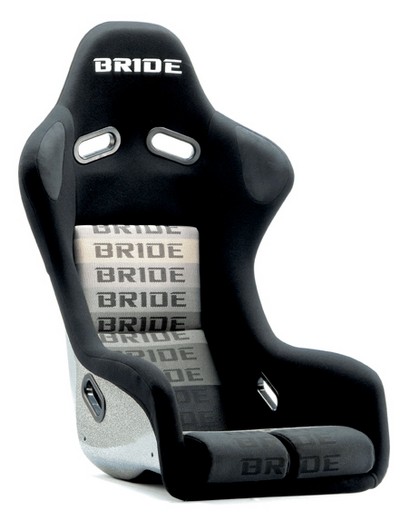 Description



Product Videos
This episode of Andy's Auto Sport TV is a seats overview video that helps you choose which seat to buy. We offer input about whether to get a reclining or fixed-back seat, which seats are most comfortable, which seats are best for the track, which offer the best lumbar support, which are best for muscle car restoration, and which are best for off-roading. We explain how to find a seat that fits your body size.
This episode of Andy's Auto Sport TV explains how to install seats and which brackets to buy to make sure your seat installation goes smoothly!
Fits On:
All Jeeps (Universal)
About this Manufacturer:
Bride is probably the most famous JDM seat manufacturer in the world. All Bride parts are made in Japan, and as with so many other JDM parts Bride parts have incredible quality. The difference in quality between a cheaply-made racing seat and a Bride racing seat goes beyond sitting comfort. It goes as far as improving your safety, since Bride seats engineered with safety in mind.
About this Product:
Support, safety, comfort, durability, and style. Rarely do you find all these qualities in a single race seat, which elevates the new BRIDE Zeta III to an unprecedented level above the competition. Utilizing state of the art technology, these racing seats are comfortable for extended use, yet have the bolstering necessary to withstand the rigorous conditions of circuit racing. Equally noteworthy is a radical new sparkling silver metallic fiberglass finish, the first of its kind, which rounds out the total package. In other words, strap into a BRIDE Zeta III, and accept no compromise!

BRIDE is dedicated to the pursuit of combining comfort and safety into a sport seat designed for circuit racing. Using cutting edge technology, every sport seat is subjected to various crash tests to conform to the Japanese safety standard of circuit racing: F.I.A. Official Homologation. As a result, BRIDE seats have become a number one pick for motorsport enthusiasts, and are used in many professional race cars around the world.:
• Type S: The shoulder area is 1 1/5 inches (40mm) smaller, and is 2 inches (50mm) shorter in height
• Type L: The shoulder area is 1 1/5 inches (40mm) wider, and is 2 inches (50mm) taller in height

» SITE CENTERS



» LINKS



» POWERED BY









CURRENT VEHICLE
Jeep