JP Body Kit - Rear Under Spoiler (Polyurethane)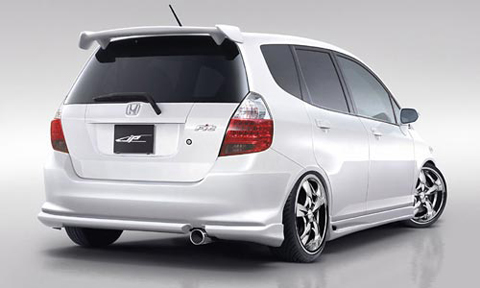 JP Body Kit - Rear Under Spoiler (Polyurethane)
Description



Fits On:
06-Up Honda Fit
About this Manufacturer:
JP stands for Japan Products, and JP USA is the United States arm of JP. They manufacture high quality body kits in their manufacturing plant in Japan.

JP is one of the few urethane body kit manufacturers in the world, and makes most of their kits out of urethane. JP factories meet ISO 9001-2000 quality support certification. As you shop through our website, keep in mind that JP is at the high end of quality available when it comes to body kits.
About this Product:
Made with Super Polyurethane. Hardware is included with all of our products. For products that required double-sided tape, industrial grade double-sided tape comes pre-installed.
Check out this episode of Andy's Auto Sport TV where we explain what the difference is between fiberglass and poly-urethane. Most body kits are made out of one or the other, and we give you every insight you'll need in order to make an informed buying decision. Check it out!

» SITE CENTERS



» LINKS



» POWERED BY









CURRENT VEHICLE
Honda