EXTERIOR
INTERIOR
LIGHTS
PERFORMANCE
SUSPENSION
BRAKES
DRIVETRAIN
AUDIO
WHEELS
GARAGE
Chevrolet Headlight Bulbs
Shop Chevrolet Headlight Bulbs by Model
Shop Chevrolet Headlight Bulbs by Brand
Chevrolet Headlight Bulbs
Shop Chevrolet Headlight Bulbs by Model
Shop Chevrolet Headlight Bulbs by Brand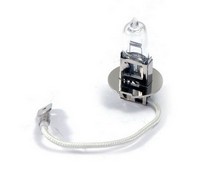 Fits: Trucks, SUVs, And Vans (Universal)
PART# 9768
At Andy's Auto Sport, we have a great selection of Chevrolet bulbs to ensure that we have the right product for you. For improving your nighttime visibility, interior lighting or exterior looks, the selection of Chevrolet bulbs at Andy's Auto Sport are sure to impress!
The vast number of bulbs you and your car rely on to operate safely is just staggering. Turn signals, glove compartments, headlights, even clocks rely on a proper bulb to function correctly. In the event you simply need to replace a bulb that has burned out, we've got something for you. However, if you're looking for high-performance HID lighting that will not only make your car a looker but will improve your visibility while driving, Andy's Auto Sport has what you want.
Headlight bulbs have come a long way since the invention of the automobile. In the early days, lighting was provided by gas fed lanterns mounted on the front of the vehicle. As electrical technology improved lanterns were replaced by electric lamps. Today there is an assortment of different headlight options from HID units, to xenon and halogen bulbs. If your bulbs have burned out and you want a little better lighting this is the perfect time to upgrade to a high-powered bulb. We also advise you to replace both of your headlight bulbs at the same time, because if one has burned out it is usually an indication that the other one is just about ready to go.
Q: How do you know if any given headlight bulb will work for your vehicle?
A: Your factory bulbs are preset with identification numbers such as 9005, 9006, H1, H3, etc. When purchasing aftermarket bulbs make sure you buy the bulbs with the correct number. Check your owner's manual to see which bulb your car uses. You can also reference www.sylvania.com to see which bulbs are compatible with your car.

Q: Do headlight bulbs come in pairs?
A: All bulbs are sold in pairs, unless otherwise noted.

Q: Why buy headlight bulbs?
A: Higher wattage bulbs will provide a brighter, more elegant whiter look than your factory stock lights.

Q: How do you install headlight bulbs?
A: All aftermarket bulbs will replace your factory halogen bulbs with no modification at all in under five minutes. Anyone can do this in their driveway and it requires no tools. It's as simple as changing a household light bulb.