Chevrolet C- And K-Series Truck Grille Shells
Shop Chevrolet C- And K-Series Truck Grille Shells by Year
Shop Chevrolet C- And K-Series Truck Grille Shells by Brand

Fits: 88-93 Chevrolet Pickup, 92-93 Chevrolet Blazer (Fullsize), 92-93 Chevrolet Suburban
PART# CWG-GR0307C0C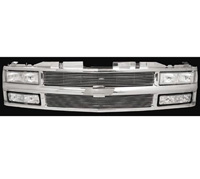 Fits: 94-99 Chevrolet Pickup, 94-99 Chevrolet Suburban , 94-99 Chevrolet Tahoe
PART# CWG-GR0307K0C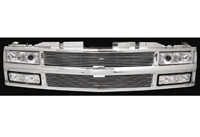 Fits: 94-98 CK1500
PART# MTX-17-601-PB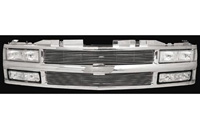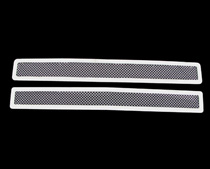 Fits: 94-98 Silverado
PART# 43-0152

Fits: 1973-1974 Chevrolet Blazer, 1973-1974 Chevrolet Pickup Truck, 1973-1974 Chevrolet Suburban
PART# 0850-040G

Fits: 1973-1974 Chevrolet Blazer, 1973-1974 Chevrolet Pickup Truck, 1973-1974 Chevrolet Suburban
PART# 0850-041G

Fits: 1983-1994 GMC SUV, 1983-1994 Chevrolet SUV, 1991-1993 GMC Pick Up, 1991-1993 Chevrolet Chevy Pick Up
PART# 50220

Fits: 1983-1994 GMC SUV, 1983-1994 Chevrolet SUV, 1991-1993 GMC Pick Up, 1991-1993 Chevrolet Chevy Pick Up
PART# 50225

Fits: Chevy Ck 88-93 Suburban 92-93
PART# 950-78537

Filter Your Results
Brand

Chevrolet C- And K-Series Truck Grille Shells
Shop Chevrolet C- And K-Series Truck Grille Shells by Year
Shop Chevrolet C- And K-Series Truck Grille Shells by Brand

Fits: 88-93 Chevrolet Pickup, 92-93 Chevrolet Blazer (Fullsize), 92-93 Chevrolet Suburban
PART# CWG-GR0307C0C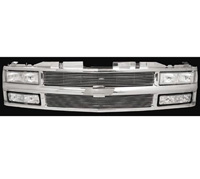 Fits: 94-99 Chevrolet Pickup, 94-99 Chevrolet Suburban , 94-99 Chevrolet Tahoe
PART# CWG-GR0307K0C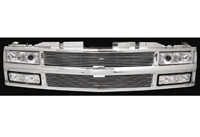 Fits: 94-98 CK1500
PART# MTX-17-601-PB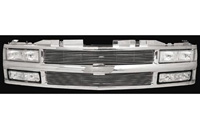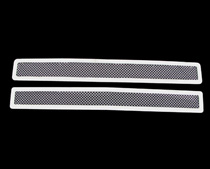 Fits: 94-98 Silverado
PART# 43-0152

Fits: 1973-1974 Chevrolet Blazer, 1973-1974 Chevrolet Pickup Truck, 1973-1974 Chevrolet Suburban
PART# 0850-040G

Fits: 1973-1974 Chevrolet Blazer, 1973-1974 Chevrolet Pickup Truck, 1973-1974 Chevrolet Suburban
PART# 0850-041G

Fits: 1983-1994 GMC SUV, 1983-1994 Chevrolet SUV, 1991-1993 GMC Pick Up, 1991-1993 Chevrolet Chevy Pick Up
PART# 50220

Fits: 1983-1994 GMC SUV, 1983-1994 Chevrolet SUV, 1991-1993 GMC Pick Up, 1991-1993 Chevrolet Chevy Pick Up
PART# 50225

Fits: Chevy Ck 88-93 Suburban 92-93
PART# 950-78537

VIDEOS RELATED TO CHEVROLET C- AND K-SERIES TRUCK GRILLE SHELLS
VIDEOS RELATED TO CHEVROLET C- AND K-SERIES TRUCK GRILLE SHELLS
Video Description:


Grille Shells on Andy's Auto Sport TV!

This is an Andy's Auto Sport TV episode where we give you all the basics to help you choose what kind of grille to buy. We explain the difference between cut-out grilles and bolt-over grilles. We also talk about grille shells, and we show installation examples for each one.

Enter the Make, Model and Year of Your Vehicle
It helps us give you the best shopping experience! You can skip.